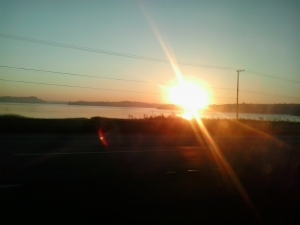 CMV drivers have busy schedules. With so much of their time spent on the road, sticking to appointments can be a challenge. However, a driver's DOT physical is one appointment that is vital to their career. FastMed knows this, which is why we offer DOT physical exams and are open nights and weekends. This is just a small way we can help make your life easier.
Nights, Weekends and Holidays – FastMed is Here for your DOT Physical Exam
What to know about your DOT physical exam:
A DOT physical is used to evaluate a driver's health to make certain he/she is healthy enough to operate a CMV.

Once a driver passes the DOT physical, they will receive a DOT medical certificate.

Without a DOT medical certificate, a driver could be denied their CDL.

Drivers should get a DOT physical exam every 2 years, unless otherwise stated by the medical examiner.

Only FMCSA certified medical examiners should perform DOT physicals. Have questions? check out the FMCSA website.
What a DOT physical exam consists of:
Blood pressure measurement:

There are several risks associated with high blood pressure including heart, kidney, and vision failure. Normal blood pressure should be around 110/70. A medical examiner may do multiple readings to get an accurate blood pressure measurement.
Vision test:

A standard vision test will be performed to ensure a driver has adequate eyesight.
Hearing test:

A forced whisper test or audiometer could be used to determine a driver has sufficient

hearing.
Lab tests including drug screening:

A medical examiner may also evaluate blood, protein and sugar in the urine to

determine no other medical problems exist.
A driver's current alcohol level:

A driver should not drink prior to taking the DOT physical exam.
If you are looking to take the DOT physical, FastMed is available day and night. Our FMCSA certified professionals are committed to offering the best healthcare around your schedule and budget with no appointment required! Need a DOT physical today, but In a hurry? Check out FastMed's zip pass!
About FastMed
FastMed Urgent Care owns and operates nearly 200 centers in North Carolina, Arizona and Texas that provide a broad range of acute/episodic and preventive healthcare services 365 days a year. FastMed also provides workers' compensation and other occupational health services at all its centers, and family and sports medicine services at select locations. FastMed has successfully treated more than six million patients and is the only independent urgent care operator in North Carolina, Arizona and Texas to be awarded The Joint Commission's Gold Seal of Approval® for quality, safety and infection control in ambulatory healthcare. For more information about locations, services, hours of operation, insurance and prices, visit www.fastmed.com.