Some antibiotics prescribed for ear infections — especially those derived from penicillin and sulfa — can cause allergic reactions, ranging from skin rashes to life-threatening anaphylactic shock. It's important to fully understand ear infections and possible medical allergies before starting treatment.
Causes and Symptoms of Ear Infections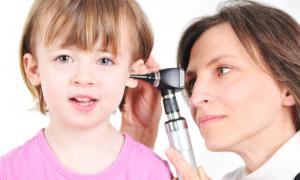 Ear infections are the most common ailment among babies and young children. Seventy-five percent of children will have at least one ear infection before their third birthday.
There are two common types of middle ear infections:
Acute otitis media (AOM) is an infection caused by bacteria that travel from fluid trapped in the eustachian tube to the middle ear. The resulting inflammation causes the throat to swell and pressure to build behind the eardrum. Symptoms include fever, pain, nasal congestion, and cough. If the infection is severe, it can cause the eardrum to rupture and fluid to leak from the ear canal.
Otitis media with effusion (OME) does not present obvious signs of infection but refers to fluid that accumulates in the middle ear. Some children may experience feeling their ears are "plugged up" but don't notice other symptoms.
Treatments for Ear Infections
Antibiotics are an effective treatment for AOM. However, medical providers sometimes recommend waiting 48-72 hours before prescribing antibiotics, due to concerns regarding antibiotic resistant bacteria. Fortunately, many ear infections resolve on their own with no medical intervention. Acetaminophen can be used to reduce fever and relieve pain.
Parents should be aware that some antibiotics can cause allergic reactions. These reactions can be mild like skin rashes, but they can be more severe and include anaphylaxis.
Antibiotics are not prescribed for most cases of OME, because it usually resolves on its own within three months. Healthcare providers will monitor the child to determine if there has been hearing loss that could affect language development and learning. Surgically inserting tubes in the eardrum is sometimes recommended to relieve pressure and prevent future infections.
Make an Informed Choice Regarding Ear Infections and Rashes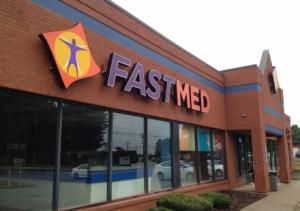 At FastMed Urgent Care, we know that when kids are hurting from an ear infection, relief can't come fast enough. That's why we are open seven days per week and offer extended weekday hours. Be sure to check with your local FastMed Urgent Care clinic to find out about special holiday hours.
Our medical professionals can get your young one diagnosed and feeling better, usually in under an hour. And you never need an appointment. Just walk right in! We will help you decide the best treatment for you or your child's ear infections, skin rashes, and any other ailment that's bothering you.
Like us on Facebook to find out more about FastMed Urgent Care in your community!
———-
Sources:
Parents.com: http://www.parents.com/health/ear-infection/preventing-ear-infections
University of Maryland Medical Center: http://umm.edu/health/medical/reports/articles/ear-infections
MedicineNet: http://www.medicinenet.com/ear_infection/page2