You wake up every morning at 8:00. Only today, you didn't wake up feeling so great. You woke up feeling like total crap. Your head hurts. Your nose is stuffy and runny. Your throat is sore. Your lymph nodes are tender.
And you're wondering what on earth you did to deserve this cruel and unusual punishment.
You are pretty sure you have a cold. No, wait; maybe it's the flu. It is allergy season. Maybe it's sinus cancer?
There's only one thing for you to do: call up your local ENT clinic and pray to the ear, nose, and throat gods for an open appointment. That's when you realize that it's Saturday, but no worries…
Get ENT Treatment on Saturdays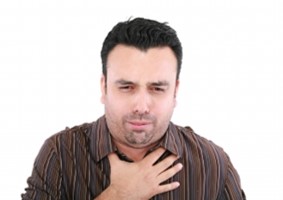 And on Sundays, Tuesdays, and all days of the week, too. Our urgent care clinics provide treatment for a variety of non-life-threatening illnesses and injuries, including those of the the ears, nose, and throat.
Some common ENT problems that can be treated at your local FastMed include:
Sore throat and strep throat
Swollen lymph nodes
Runny and stuffy nose
Ear infections
Sinus infections
Allergies
If you are experiencing ear, nose, or throat problems, your first instinct might be to call up your local ENT clinic and make an appointment. Waiting for your ENT clinic to have an open appointment can take a long time, and if your condition requires prompt medical treatment, waiting too long to be seen could make it worse.
FastMed's service is fast. That's why we put it in our name. We strive to have all of our patients in and out within an hour. If you're sick on a Saturday morning, or any other day of the year, come to FastMed. We'll get you back home and feeling like great in no time.
About FastMed
FastMed Urgent Care owns and operates nearly 200 centers in North Carolina, Arizona and Texas that provide a broad range of acute/episodic and preventive healthcare services 365 days a year. FastMed also provides workers' compensation and other occupational health services at all its centers, and family and sports medicine services at select locations. FastMed has successfully treated more than six million patients and is the only independent urgent care operator in North Carolina, Arizona and Texas to be awarded The Joint Commission's Gold Seal of Approval® for quality, safety and infection control in ambulatory healthcare. For more information about locations, services, hours of operation, insurance and prices, visit www.fastmed.com.