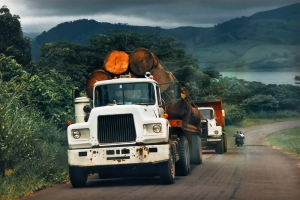 "¿El examen físico de DOT incluye prueba de droga?" Es una pregunta recurrente de los conductores de vehículos comerciales (CMV). La mayoría de los conductores requieren hacerse un examen físico DOT cada 2 años para mantener su certificado médico del Departamento de Transporte (DOT) y mantener también su licencia de chofer comercial (CDL). Para muchos, el examen físico de DOT es muy estresante, ya que determina el destino de su carrera y puede hacer la gran diferencia.
Para Los Conductores Que Se Preguntan Si Un Examen Físico DOT Incluye Una Prueba de Drogas, FastMed Tiene La Respuesta
¿Qué evaluará mi examen físico DOT?
El objetivo del examen físico DOT es evaluar si un conductor está lo suficientemente sano para operar un vehículo comercial. Un conductor con condiciones de salud como apnea del sueño, diabetes, mala visibilidad, presión arterial alta puede ser peligroso si la condición médica se sale de control mientras conduce. El propósito del examen médico de DOT es mantener conductores comerciales no seguros alejados de las carreteras y así hacer las carreteras un lugar más seguro para todos.
¿El examen físico incluye una prueba de drogas?
Conductores comerciales (CMV) requieren pasar una prueba de drogas. Sin embargo, a veces, la prueba de drogas se hace por separado al examen físico DOT.
¿Qué drogas se buscarán en la prueba?
El examinador médico tomará muestras de orina que se examinarán en búsqueda de marihuana, cocaína, opio, anfetaminas, metanfetamina y fenciclidina.
¿Qué sucede si fallo la prueba de drogas?
Fallar cualquier parte del examen físico de DOT puede causar que tu certificado médico de DOT te sea negado. Además, si la prueba de drogas sale positiva por cualquier droga, el conductor puede perder su licencia de chofer comercial CDL y se le puede requerir que vea a un consejero de abuso de sustancias.
¿Qué pasa si me rehuso a hacer la prueba de drogas?
De acuerdo con el sitio de FMCSA, rehusarse a hacer la prueba de droga es lo mismo a que la prueba salga positiva y puede traer las mismas consecuencias.
---
FastMed tiene exámenes físicos DOT desde $85! Nuestro equipo ofrece la mejor atención médica al mejor precio y se acomoda a tu horario. FastMed sabe que tus necesidades médicas no siempre son planeadas, por ello abre durante la noche, fines de semana y días festivos. Incluso cuando otras oficinas médicas están cerradas. FastMed te apoya todos los días del año, sin necesidad de hacer cita.
About FastMed
FastMed Urgent Care owns and operates nearly 200 centers in North Carolina, Arizona and Texas that provide a broad range of acute/episodic and preventive healthcare services 365 days a year. FastMed also provides workers' compensation and other occupational health services at all its centers, and family and sports medicine services at select locations. FastMed has successfully treated more than six million patients and is the only independent urgent care operator in North Carolina, Arizona and Texas to be awarded The Joint Commission's Gold Seal of Approval® for quality, safety and infection control in ambulatory healthcare. For more information about locations, services, hours of operation, insurance and prices, visit www.fastmed.com.