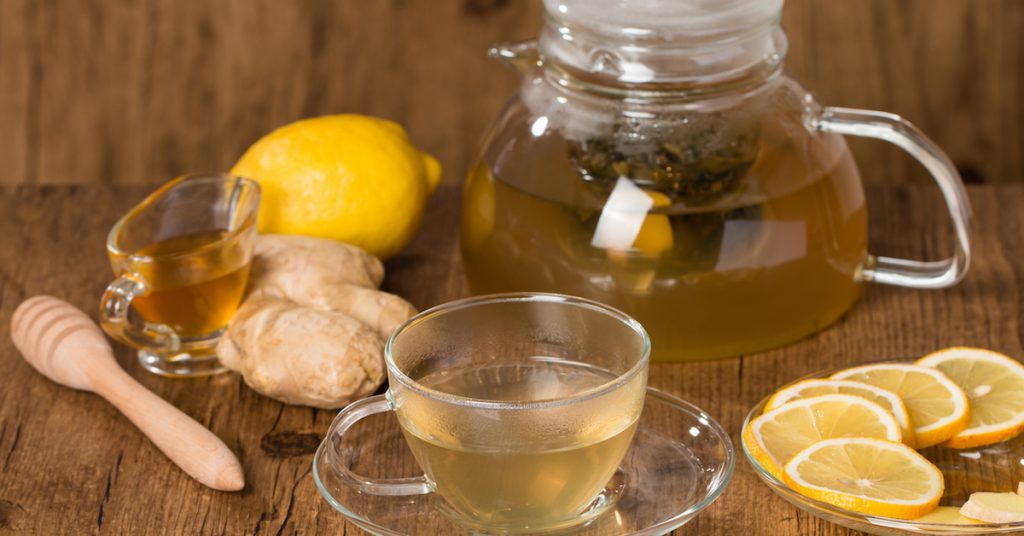 With the height of flu season underway, knowing the signs of flu and the proper treatment is essential. If you're feeling sick, know that there are multiple home remedies that can ease your symptoms. In addition to using home remedies, you can prevent future illness with the help of a flu shot, which is available at your local FastMed Urgent Care center.
Do I Have the Flu?
Being able to identify the symptoms of flu allows you to receive the treatment you need. You may require flu treatment if you experience the following symptoms:
Fever
Sore throat
Runny or stuffy nose
Body aches
Cough
Headache
Chills
Nausea and vomiting
How Can I Treat the Flu at Home?
Most healthy people with the flu will recover with home treatment. Flu patients are advised to rest, drink plenty of fluids, and relieve symptoms using over-the-counter medications. It's also important to limit contact with others, as the flu virus can spread rapidly. If you must leave your home, wear a facemask and remember to cover your mouth when sneezing or coughing.
In addition to fluids, rest, and medications, using a humidifier may help you feel more comfortable. You can also hold a warm compress to your forehead to reduce sinus pressure and headache. Lozenges can be used to ease sore throat and coughing.
Certain ingredients and foods are also helpful when it comes to flu treatment. Consider adding the following items to your diet:
Chicken soup: This time-tested remedy carries great nutritional value, and it also keeps you hydrated.
Ginger: When combined with boiling water, ginger can ease the symptoms of a sore throat. Plus, it can ward off feelings of nausea.
Honey: For adults and children over a year old, adding honey to a cup of tea with lemon can soothe a sore throat.
Vitamin C: While consuming vitamin C might not eliminate your symptoms, it may give your immune system a much-needed boost.
Who Should See a Doctor for Flu Treatment?
Seek medical care immediately if your symptoms are severe. Dizziness, confusion, and chest pain are examples of symptoms that should never be ignored. Your doctor may prescribe antiviral medications, which can lessen the intensity or duration of the flu. These medications are available with a prescription and may prevent serious complications.
Those in high-risk groups, such as pregnant women or the elderly, should consult with their doctor or FastMed provider. People with preexisting conditions are also advised to receive the Influenza vaccine, which may prevent and certainly reduces the risk of flu complications.
How Can I Prevent the Flu at Home?
Everyday preventive actions can stop the spread of germs. Here are a few ways that you can prevent the flu:
Avoid close contact with sick people, and limit contact with others if you are displaying flu symptoms.
If you're sick, stay home for at least 24 hours after your fever has disappeared. The fever should be gone for a total of 24 hours, without fever-reducing medicine.
When you cough or sneeze, cover your nose or mouth with your elbow or with a tissue. Don't reuse tissues—throw them away after using them.
Wash your hands often using soap and water. Alcohol-based hand rubs are recommended if soap and water aren't available.
Don't touch vulnerable areas of your face, including your eyes, nose, and mouth.
At home, clean and disinfect all surfaces that may be contaminated with flu germs.
Is There a Cure for the Flu?
While there is no cure for the flu, getting the Influenza vaccine is the best way to prevent illness during flu season. Getting a flu shot is affordable and readily available at your nearest FastMed clinic. Plus, today's needles are smaller and shorter than earlier varieties, allowing even the most nervous patients to comfortably receive a flu shot.
Should I Get a Flu Shot?
An Influenza vaccine is recommended every year, as different strains exist each season. Getting vaccinated can reduce doctor visits, missed work and school days, and other consequences of the flu. Everyone six months and older should get a flu shot. Vaccination is especially important for healthcare workers and those who care for high-risk populations like young children and the elderly.
Stay illness-free this flu season by practicing good habits at home and getting your annual flu shot. Remember, even if you're already displaying flu symptoms, you can get an Influenza vaccine once any fever has subsided. Contact your local FastMed Urgent Care center for more details.
About FastMed
FastMed Urgent Care owns and operates nearly 200 centers in North Carolina, Arizona and Texas that provide a broad range of acute/episodic and preventive healthcare services 365 days a year. FastMed also provides workers' compensation and other occupational health services at all its centers, and family and sports medicine services at select locations. FastMed has successfully treated more than six million patients and is the only independent urgent care operator in North Carolina, Arizona and Texas to be awarded The Joint Commission's Gold Seal of Approval® for quality, safety and infection control in ambulatory healthcare. For more information about locations, services, hours of operation, insurance and prices, visit www.fastmed.com.