Influenza, most commonly known as the flu, is a highly-contagious infection that affects the nose, throat, and lungs. Both children and adults are susceptible to contracting the flu, especially among children under 5 years of age and the elderly.  If you're wondering if you have the flu, visit your local FastMed Urgent Care. FastMed is open 365 days a year, offering flu vaccinations that are available without an appointment.
The Flu and You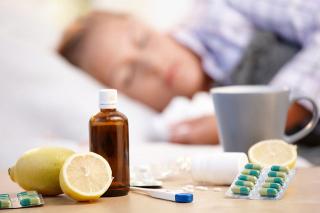 Flu Symptoms:
The flu can mirror the symptoms of a common cold, but with a few distinct differences. Flu symptoms may include the following:
Fever
Fatigue
Chills
Headache
Muscle aches/pains
Cough
Sore throat
Flu Treatment:
If a medical professional determines that you have the flu, limited options are available regarding flu treatment. Since the infection is viral, not bacterial, antibiotics are not effective. The following treatments may be administered:
Antiviral drugs
Over-the-counter medication to provide relief of experienced symptoms
Flu Prevention:
FastMed Urgent Care provides a variety of services for your basic health needs, including flu shots. FastMed offers both the traditional needle injection method and a nasal-spray vaccination method. The method of which the flu vaccine is administered is based upon your comfort and preference.
At FastMed Urgent Care, we strive to provide high-quality care that is both convenient and affordable. For qualifying patients, FastMed offers a discount program that may aid in the cost for medical care. To learn more about the FastMed Discount Program, click here.