In the past, it was believed that people with diverticulitis should stay away from nuts, seeds, and popcorn, because these foods could get stuck in the diverticula (the tiny pouches that line the digestive system) and cause inflammation. According to Mayo Clinic, however, there is no evidence that specific foods trigger diverticulitis attacks.
Diverticulitis Diet
Rather than avoid specific foods, individuals with diverticulitis should eat a fiber-rich diet that includes plenty of beans, whole grains, fruit, vegetables, and potatoes.
If you're having a diverticulitis attack, however, you may find these foods difficult to digest. If this happens, your doctor may recommend a liquid diet until the condition improves. A liquid diet consists of:
Water
Ice pops
Broth
Ice chips
Black coffee
Tea without any sweeteners or cream
Gelatin
Understanding Diverticulitis
Diverticulitis is a condition that occurs with the diverticula become inflamed, infected, or torn. According to Healthline, "Some people with diverticulitis will benefit greatly from prescription medication use, particularly antibiotics. More serious cases, however, may require surgery."
Symptoms of diverticulitis include:
Severe abdominal pain
Fever
Bloody bowel movements
Nausea
Constipation
Diarrhea in some cases
Certain factors can increase your risk of developing diverticulitis, including:
Obesity
Age
Lack of exercise
Smoking
A diet low in fiber and high in animal fat
Certain medications, including opiates, steroids, and anti-inflammatory drugs
When to See a Medical Professional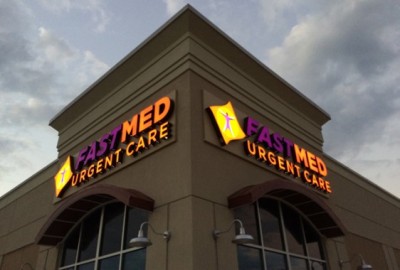 If you regularly experience any of the symptoms outlined in this article, you could have diverticulitis and should see a medical professional. Although most cases of diverticulitis are easily managed with medication, untreated diverticulitis can lead to more serious medical conditions including blockage of the colon, abscesses, and peritonitis.
FastMed Urgent Care is open seven days a week and has locations throughout North Carolina, Arizona, and Texas. If you think you are showing signs and symptoms of diverticulitis, visit a FastMed near you today!
At FastMed Urgent Care, our mission is to positively impact the lives of our patients and their families.
But don't just take our word for it! Check out what Gayle had to say about her experience with FastMed: "The urgent care center was terrific! The staff delivered exactly what I needed: professional care and personal attention – and they delivered it with care and kindness. FastMed Urgent Care is on my radar as an integral part of my community and I have given several enthusiastic recommendations to friends and work associates. Thank you!"
———-
Sources:
Mayo Clinic: https://www.mayoclinic.org/healthy-lifestyle/nutrition-and-healthy-eating/expert-answers/diverticulitis-diet
Health Line: https://www.healthline.com/health/diverticulitis-diet-list-of-foods-to-avoid
About FastMed
FastMed Urgent Care owns and operates nearly 200 centers in North Carolina, Arizona and Texas that provide a broad range of acute/episodic and preventive healthcare services 365 days a year. FastMed also provides workers' compensation and other occupational health services at all its centers, and family and sports medicine services at select locations. FastMed has successfully treated more than six million patients and is the only independent urgent care operator in North Carolina, Arizona and Texas to be awarded The Joint Commission's Gold Seal of Approval® for quality, safety and infection control in ambulatory healthcare. For more information about locations, services, hours of operation, insurance and prices, visit www.fastmed.com.