<![CDATA[
You want to get your workout in, but you're tired of running on that boring old hamster-wheel some call a treadmill, and you just aren't feeling the weights today. Luckily, there are plenty of places in Tempe where you can get an unconventional workout to liven up your gym routine. Remember, there's always a risk of injury, especially when you're trying out a new activity, so if you need urgent care, come to your local FastMed Urgent Care facility!
Tempe Paintball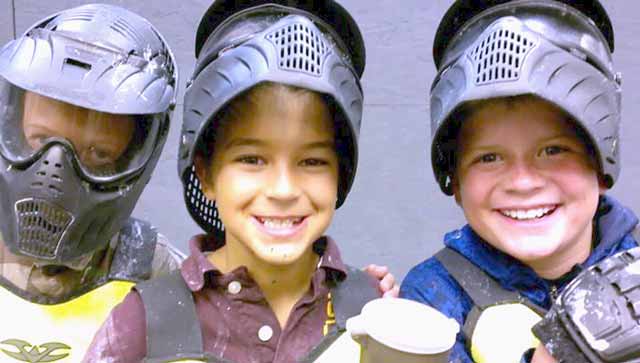 When you want to bond with friends (or just shoot paintballs at them), there's no better place than Tempe Paintball. Paintball is one of those activities where you're having so much fun, you don't even realize what a great workout you're getting until you wake up sore the next day. Tempe Paintball hosts parties and fund raisers, and you can get your kids in on the action with kids-only paintball sessions. Your child may balk at going to the gym with you, but who can say no to paintball?
Movement Connections Park
Are you ready for some hardcore parkour? In case you didn't know, parkour training is a relatively new sport that's all about movement. You use your body's momentum to swing, vault, jump, and roll through an urban environment, although beginners might feel more confident starting at Movement Connections Park. Movement Connections Park offers training in parkour, acrobatics, and even break dancing. Parkour is not for the faint of heart or the injury prone, so make sure you know the location of your local FastMed Urgent Care before you start jumping off buildings. Check their Facebook page for pictures and more information.
Tempe Sports Complex
They may not be quite as unconventional, but the sheer variety of activities offered at Tempe Sports Complex earns it a place on the list. Ball fields, soccer fields, a dog park, and a 32,000 square foot skatepark offer tons of opportunities for physical activity. Bring your skateboard and try the concrete bowls and rails in this huge complex. Run alongside your dog as you enjoy the highly-rated dog park. Or, play soccer, softball, kickball, lacrosse, or any other ball sport in one of the many fields. There's something for everyone at Tempe Sports Complex!
Express MiE
Sorry gentlemen, but this one is just for the ladies! Express MiE is a dance fitness studio that focuses on the feminine. From 'Pole-ah-tease' classes to Flirty Girl's Booty Beat to Yoga Ballet Cardio, there's something for everyone. If you're hesitant, drop in on a dance class for only $15 and spice up your workout routine. Try out the 'Burn by Candlelight' classes, where you'll sculpt and stretch by the serene light of candles.

Wherever you choose to do your next workout, don't forget to try something new every once in a while. Variety is the spice of life, after all. And if anything goes wrong, you can count on FastMed Urgent Care to be there for you. Don't miss your next workout because of a cough or cold. When you're feeling under the weather, FastMed Urgent Care will make you feel better.

]]>