Glendale Urgent Care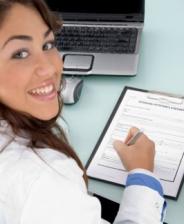 There is no reason not to seek immediate care for illness or minor injury in Glendale, Arizona. FastMed Glendale Urgent Care can be found on West Happy Valley Road in Glendale, AZ.  Sometimes waiting around for a doctor simply is not an option – when you're sick or your child is ill, you don't want to be waiting a week to see a doctor. People in Glendale, Arizona can trust Glendale Urgent Care from FastMed to provide immediate care for common conditions like strep throat, sinusitis and ear infections  Glendale Urgent Care at Fast Med is a great option for treatment of minor injuries, we take digital x-ray at our Glendale Urgent Care location.
Medical Services at Glendale Urgent Care
Glendale Urgent Care at FastMed is designed to be your neighborhood medical clinic. We do physicals – sports physicals, physicals for work, school or licensing credentials at the DOT.  Our medical professionals conduct testing for tuberculosis, flu, strep throat, we provide immunizations for your children and flu shots for everyone who needs one.  Glendale Urgent Care at FastMed has a lab on site, which means you get your test results quickly – without the wait and cost of an outside laboratory.  We accept most major insurance plans and offer a discount membership program to help families manage the cost of healthcare.
Glendale Urgent Care does not provide emergency care – you should go to the hospital if you think your condition is life-threatening – but we provide an ER alternative for immediate care.  FastMed Glendale Urgent Care is your neighborhood medical clinic – always open, 365 days a year, no appointment necessary.