Head lice are not dangerous and do not carry disease, but they will cause itching and discomfort. There are a variety of treatment options for dealing with head lice, from effective home remedies to prescription medicine. Read more about head lice removal and lice prevention.
Three Ways to Treat Head Lice
There are three categories of treatment for a head lice infestation (pediculosis).

Over-the-counter (OTC) treatments include:

These medications all contain pyrethrum, a natural insecticide that comes from chrysanthemums. Some people are allergic to this active ingredient, so be sure to read all instructions that come with the product.
Prescription medicines can be used when OTC treatments fail. These include:

Natroba (spinosad)
Sklice (invermectin)
Ovide (malathion lotion)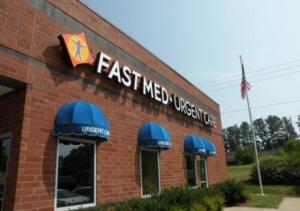 Some home remedies work just as well as these OTC treatments and prescription medicines without the use of chemicals. Home remedies usually involve suffocating the lice and combing them out. They include:

Olive oil
Almond oil
Essential oils like tea tree oil, lavender oil, neem oil, and clove oil
Most treatments rely heavily on combing out the lice and the nits during and after treatment. It is important to follow all directions carefully and check the warning labels on OTC treatments.
Occasionally, retreatment or alternative treatments are necessary to completely eliminate the infestation.
How to Prevent Head Lice
Lice are spread by sharing clothing and grooming tools with a person who already has pediculosis. Teach your children to never share hats, helmets, caps, or scarves with their friends.
Do not share combs and brushes with anyone since these can easily transfer lice. If you or your child has been exposed to a person with head lice, carefully check the hair for lice or lice eggs.
Head Lice Treatment at FastMed
At FastMed Urgent Care, we understand that some medical problems cannot wait until the next day or through the weekend. If think you or your child has head lice, we are there when you need us to diagnose the problem and treat it effectively.

Find the FastMed conveniently located near you. We have locations open 365 days a year with extended weekday hours, so contact us or simply come in to meet with a provider regarding head lice treatment.
Don't just take our word for it! Here's what some of our patients are saying:
"Wonderful!  The cleanliness at the urgent care center was exceptional and the staff was wonderful. It was a great experience." – Sandy M.
———-
Sources:
Health.com: https://www.health.com/health/gallery
Medicinenet: http://www.medicinenet.com/head_lice/page5.htm
Heathline: https://www.healthline.com/health-slideshow/home-remedies-for-head-lice