Two common health issues that often occur together are headaches and nausea. If you are suffering from a persistent headache and nausea, you may want to see a medical professional to evaluate your symptoms and prescribe an effective remedy.
Are you looking for a medical professional to help diagnose and treat your headache and nausea? Winston-Salem, NC, has three FastMed Urgent Care locations, which are available every day of the week and can get you in and out within an hour.
Receive Quick, Effective, and Affordable Relief for Your Headache and Nausea. Winston-Salem, NC, Boasts Several FastMed Urgent Care Locations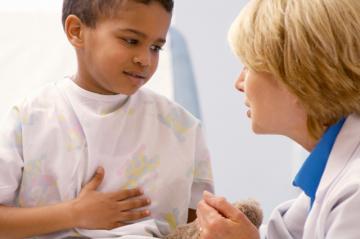 There are several conditions with symptoms that include headaches and nausea:
Common cold - Headache and nausea accompanied by runny nose, sore throat, cough, sneezing, congestion, andlow fever.
Flu - Headache and nausea accompanied by fever, chills, sore throat, cough, fatigue, and body aches.
Gastroenteritis (stomach flu) - Headache and nausea accompanied by vomiting, diarrhea, cramps, and high temperature.
Meningitis - Severe Headache and nausea accompanied by a sudden high fever, neck stiffness, vomiting, drowsiness, and joint pain.
Dehydration - Headache and nausea accompanied by dry mouth, decreased urine output, dry skin, and dizziness.
Early Pregnancy - Headache and nausea accompanied by increased urination, fatigue, food aversions or cravings, and tender breasts.
Migraine - Severe headache and nausea accompanied by dizziness and light sensitivity. Eight out of 10 people in the U.S. who are diagnosed with migraines report that their headaches make them nauseous.
As suggested by this list, headaches and nausea are common symptoms. Seeing a medical professional may be the only way to determine your exact ailment or condition. FastMed is a network of walk-in clinics that currently has three locations in Winston-Salem, NC: Old Country Club Road, South Stratford Road, and University Parkway. All of our locations are open 365 days a year and are open later than most doctors' offices. Get the treatment you need for you headache and nausea today by checking in online.