Can Migraines Cause Numbness?
Migraines can cause numbness in your hands. If you have a headache and numb hands, you should see a medical provider because it could be caused by a hemiplegic migraine. Hemiplegic migraines are a part of the migraine group "migraine with aura." This group is relatively new and is characterized by migraine headaches with symptoms that appear shortly before the headache begins.
With hemiplegic migraines, you will often experience paralysis or temporary weakness on one side of the body. This paralysis can start in the hand and extend to the arm and can also occur in the leg or face. It may also be accompanied by a pins and needles sensation or numbness in the hands, arm, leg, or face.
Other symptoms of hemiplegic migraines include:
Severe pain (often on one side of the head)
Dizziness
Loss of balance
Nausea and vomiting
Extreme sensitivity to light
If you are experiencing a headache and numbness, along with any other symptoms of hemiplegic migraines, it is important to seek medical treatment as soon as possible. A medical professional will be able to evaluate your symptoms and provide you with the proper course of treatment, which may include seeing a specialist.
Other Causes of Headache and Numb Hands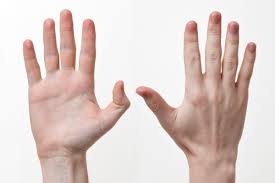 Headache and numb hands can also be associated with the following conditions:
Other types of migraine headaches
Tension headaches
Carpal tunnel syndrome
Anxiety disorders
Meningitis
If you have numbness caused by a migraine, visit your local FastMed Urgent Care as soon as possible. We will work to provide you with a diagnosis and proper course of treatment. If one of our medical professionals determines you should be seen by a specialist, we can set up the appointment for you and send over your medical records.
Each FastMed location is open 7 days a week, 365 days a year, making it easy for you to be seen by a medical professional as soon as you experience numbness in your face and hands.