Individuals with compromised immune systems, like those with type 1 or type 2 diabetes, are more likely to contract diseases and infections, including the herpes simplex virus. Herpes in particular is an easy virus to transmit whether it is active or dormant, but those with diabetes have an increased risk of getting this virus.
Why Diabetes Makes it Easy to Contract Herpes
Most type 1 or 2 diabetics can develop a weakened immune system, making it easy to catch an infection, and therefore difficult to fight it off. Because of this, diabetics are more susceptible to viruses, including the herpes simplex virus (HSV). As one of the most common and easiest sexually transmitted diseases to contract, diabetics can contract HSV if they are not careful around those who are already infected.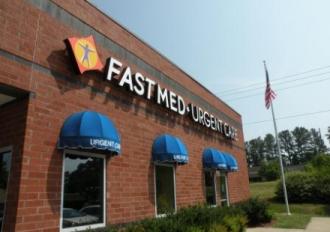 The herpes virus remains in the body's nerve cells indefinitely, regardless of whether the individual has frequent or rare outbreaks. While these can be triggered by lifestyle changes (e.g. stress, menstruation), a diabetic's weakened immune system is constantly in danger of an outbreak.
What to Do to Prevent Contracting Herpes
The best form of protection for type 1 and type 2 diabetics against HSV is prevention. While a weakened immune system does make it easier to catch the virus, there are measures that can be taken to avoid it.
The Center for Disease Control and Prevention recommends avoiding certain contact with infected individuals as the best means of prevention, including:
Having vaginal, anal, or oral sex

Kissing

Sharing drinks or utensils
If you have type 1 or type 2 diabetes, and are concerned about your risk for contracting herpes, visit a local FastMed Urgent Care center. Medical professionals are available at your convenience, 365 days a year, to help you learn about your risks and get an STD test. Stop by today!
About FastMed
FastMed Urgent Care owns and operates nearly 200 centers in North Carolina, Arizona and Texas that provide a broad range of acute/episodic and preventive healthcare services 365 days a year. FastMed also provides workers' compensation and other occupational health services at all its centers, and family and sports medicine services at select locations. FastMed has successfully treated more than six million patients and is the only independent urgent care operator in North Carolina, Arizona and Texas to be awarded The Joint Commission's Gold Seal of Approval® for quality, safety and infection control in ambulatory healthcare. For more information about locations, services, hours of operation, insurance and prices, visit www.fastmed.com.