Believe it or Not, Herpes and Pneumonia can be Connected
Pneumonia is just one of the complications of the herpes simplex virus. The herpes virus weakens the immune system and makes the body more vulnerable to things like pneumonia. As with most cases of pneumonia, children and the elderly who carry the herpes virus are at an increased risk.
Other causes of pneumonia
Pneumonia is a lung infection with symptoms such as a dry or painful cough, a shortage or rapidness of breath, fever, and chills.
Herpes is among the more rare causes of pneumonia, however it is entirely possible to have both herpes and pneumonia under completely unrelated circumstances.A host of other viruses as well as bacteria and fungi can also lead to pneumonia. Influenza A and B (the flu) is the most common cause of pneumonia while Chickenpox and measles can also lead to cases of pneumonia.
Other complications of herpes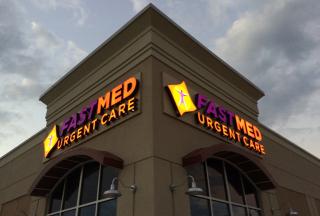 In addition to pneumonia, herpes can also lead to things like:
Liver damage and hepatitis

Meningitis

Bladder problems that can warrant the use of a catheter

Pregnancy complications including blindness, brain damage, and even death of the baby

Blindness

Destruction of the adrenal glands
People who carry the herpes virus are also more susceptible to developing HIV. And each year, herpes accounts for over 2,000 cases of encephalitis, a brain disease with a 70% fatality rate.
Preventing pneumonia
If you have a weakened immune system due to having the herpes virus, you should take extra precautions to avoid contracting pneumonia.
If you smoke regularly, do everything you can to stop completely

Avoid close contact with other sick people

Wash your hands often
If you are experiencing any symptoms of pneumonia or any other complications of herpes, visit your local FastMed today.