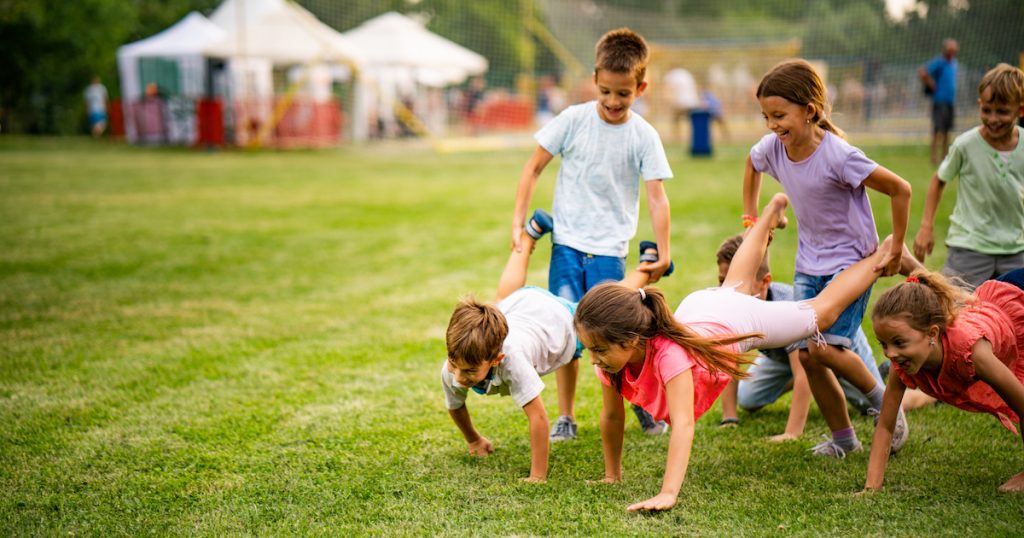 With more than 10,000 children heading off to camps this summer, it is inevitable that there will be illnesses and injuries. The following camp advice from FastMed will help your child stay healthy and injury-free during their camp stay.
What Can I Do Before Camp to Make Sure My Child is Ready?
Prior to beginning camp, your child should have a camp physical completed by your local FastMed provider. Not only is this required by most camps, but it's also important that your child have a comprehensive review of their health so that you aware of any pre-existing conditions. Your healthcare provider will also advise on any necessary precautions your child should take prior to participating in activities.
What Are the Essentials My Child Should Have to Stay Safe at Camp?
Knowing how to prepare for summer camp is the key to keeping your child safe and healthy. Following are four essentials things every child should have:
1. Proper Footwear
Approximately 30% of injuries at resident camps involve sprains and strains caused by trips, slips, and falls. While sandals and flip-flops are typical summer footwear, they can be dangerous when walking over uneven, steep, or slippery terrain or when participating in certain activities, such as riding bikes. Ensuring that your child has a sturdy pair of closed-toe shoes can help protect against foot and ankle injuries.
2. Sunscreen
Since most camp activities take place outdoors, sunscreen should be at the top of your list of camp essentials. Your child should be instructed to apply sunscreen to their face, nose, neck, ears, and other exposed parts of the body whenever they go outdoors, and to reapply frequently. In addition to sunscreen, your child can also wear outfits that will protect them from the sun, such as a hat and SPF protection clothing.
3. Refillable Water Bottle
Children are at higher risk for dehydration than adults, especially when playing outside in the hot sun. Make sure that your child takes a refillable water bottle to camp and understands the importance of drinking throughout the day to remain hydrated. You should also advise your child not to share water bottles and drinks with other campers since this can spread illnesses.
4. Appropriate Protective Equipment
Parents should take the time to review camp literature or talk with camp leaders to find out how to prepare for summer camp activities and to familiarize themselves with the camp's policies regarding protective equipment. In some cases, parents may be required to provide mouthguards, protective eyewear, and other gear in order for their children to participate in certain activities. Also consider providing items such as bug or tick repellent to protect your child from being bitten if they will be spending long periods of time outside.
What are the Best Illness and Injury Prevention Tips for Summer Camp?
This advice can help keep your child from getting sidelined by an illness or injury while at camp:
Keep your child at home if they show signs of illness. This will allow your child the time they need to recover and prevent spreading the illness to others.
Most infectious diseases can be prevented through good hand hygiene. Teach your child to wash their hands before handling food, after going to the restroom, and any time they appear visibly soiled. The Centers for Disease Control and Prevention recommends washing hands for at least 20 seconds with soap and water. This is about the time that it takes to sing "Happy Birthday" twice. Alcohol-based hand sanitizer can be used if soap and water are not available.
Teach your child to sneeze into the crook of their elbow or their sleeve rather than their hands or a tissue.
Teach your children that they should never swim in pools or natural bodies of water alone or without adult supervision.
How Will I Know If My Child Should See a Healthcare Provider?
You should seek medical attention if your child exhibits any of the following after returning from camp:
Ear pain or an ear that is pink or red
Fever
Nausea, vomiting, or diarrhea
A rash or other skin issue
Coughing that does not stop
Cuts or serious abrasions
Unusual joint or muscle pain
Changes in behavior or complaints that they don't feel well
Should your child get sick this summer, FastMed Urgent Care is open seven days a week with extended hours to diagnose and treat your child quickly. With convenient online registration and check-in, and locations throughout Arizona, Texas, and North Carolina, we make getting your child back to enjoying their camp activities fast and easy.
About FastMed
FastMed Urgent Care owns and operates nearly 200 centers in North Carolina, Arizona and Texas that provide a broad range of acute/episodic and preventive healthcare services 365 days a year. FastMed also provides workers' compensation and other occupational health services at all its centers, and family and sports medicine services at select locations. FastMed has successfully treated more than six million patients and is the only independent urgent care operator in North Carolina, Arizona and Texas to be awarded The Joint Commission's Gold Seal of Approval® for quality, safety and infection control in ambulatory healthcare. For more information about locations, services, hours of operation, insurance and prices, visit www.fastmed.com.