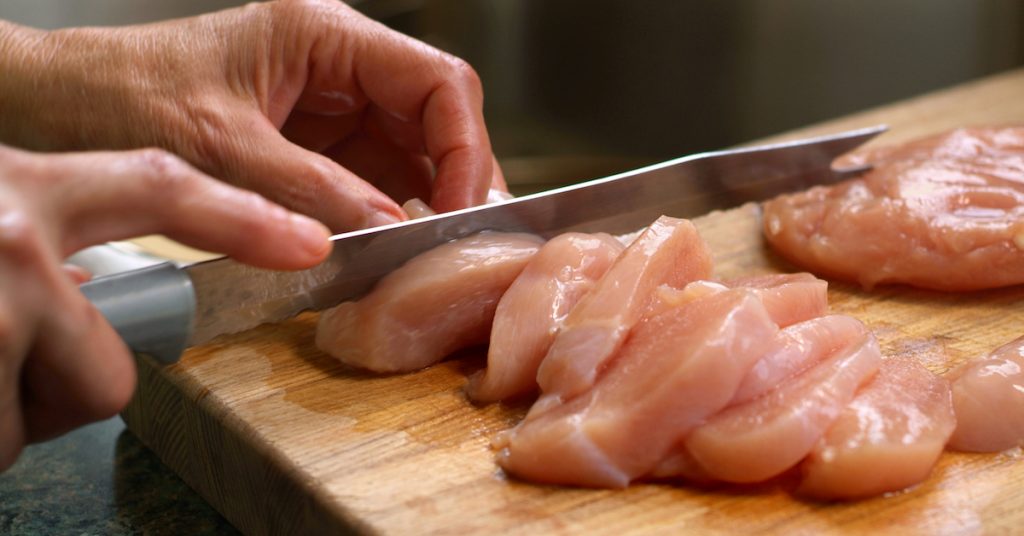 More than 1 million Americans become sick with salmonella poisoning each year. Since most cases are linked to food sources—and with summer barbecue season in full swing—it is a good time to review common salmonella causes and symptoms.
What Is Salmonella Poisoning?
Salmonella infection, also known as salmonellosis, is a bacterial infection affecting the gastrointestinal tract. The bacteria live in the intestines of animals, birds, and humans and are shed through feces. While most people recover within a few days with little or no treatment, salmonellosis can be potentially deadly for the very young, the elderly, and individuals with compromised immune systems.
What Are the Most Common Salmonella Causes?
Salmonella infection typically occurs following the consumption of food or water that has been contaminated by feces. The most commonly contaminated foods include:
Raw Meat and Poultry: The feces may get into or onto the meat and poultry during the butchering process.
Seafood: Shrimp and other types of seafood can become contaminated when harvested from contaminated waters.
Raw Fruits and Vegetables: Fruits and vegetables can become contaminated when they are watered or washed with contaminated water or when they come into contact with the juices from raw meat or poultry.
Handling Animals: Some reptiles, such as turtles, carry Salmonella. If someone handles these animals and does not wash their hands, they are at risk of contracting this infection.
Virtually any food can become contaminated when handled or prepared by someone who has not washed their hands properly after going to the bathroom, changing a diaper, or after handling raw meat or poultry.
What Are the Most Common Salmonella Poisoning Symptoms?
Most people start developing signs of salmonella with 72 hours following infection; however, it is possible for otherwise healthy people to not experience any salmonella poisoning symptoms. The most common symptoms include:
Abdominal cramps
Bloody stool or diarrhea
Nausea
Vomiting
Chills
Fever
Headache
Who Is Most at Risk of Developing the Signs of Salmonella Infection?
For most people, the body's immune system and other natural defenses are sufficient to kill most salmonella bacteria; however, certain medications or health conditions can predispose a person to salmonella infection or complications:
Frequent use of antacids lowers the acidity level of the stomach, which makes it easier for the salmonella bacteria to survive.
Chronic inflammatory bowel diseases can damage the lining of the intestines, which makes it easier for the bacteria to take hold.
Recent antibiotic use alters the bacterial balance of the intestines, which makes it harder for the body to fight off the salmonella bacteria.
AIDS, long-term corticosteroid use, sickle cell disease, and medications used to prevent organ transplant rejection lower the body's immune system, which can make it harder to fight off the bacteria.
How Is Salmonella Poisoning Diagnosed?
Providers normally diagnose salmonella infection based on the patient's history and symptoms; however, stool or blood testing may be used in certain circumstances.
When Should I Seek Salmonella Treatment?
Salmonella infections are normally treated with antibiotics, antidiarrheal medications, and fluid replacement. The very young, the elderly, and anyone who is immunocompromised should seek salmonella treatment as soon as they notice symptoms since they are at high risk for dehydration and other serious complications. Otherwise healthy individuals should seek salmonella treatment if their symptoms worsen or last longer than 5 days.
How Can I Prevent Salmonella Infection?
You can take simple steps to protect yourself and others from salmonella infections:
Wash your hands thoroughly and often. You should wash your hands after using the toilet, changing a diaper, touching pets, cleaning up pet feces, and after handling raw meat or poultry.
Practice food safety to prevent cross-contamination. Store raw meats, seafood, and poultry in the refrigerator on the lowest shelf and away from other foods. Immediately clean all utensils and work surfaces after preparing raw meat, poultry, or seafood.
Wash all fruits and vegetables thoroughly before use.
Never place cooked foods on an unwashed plate or cutting board that has been used for raw meat, poultry, or seafood.
Avoid foods containing raw eggs, such as raw cookie dough, eggnog, and homemade ice cream. If you serve dishes using raw eggs, make sure that you only used pasteurized eggs.
Keep all foods properly refrigerated since warm temperatures promote the growth of bacteria.
From minor scrapes to acute illnesses, FastMed is available for all of your urgent care needs seven days a week with no appointment necessary. We have more than 100 locations throughout Arizona, Texas, and North Carolina, which makes it easy to find a clinic. Our online check-in and e-registration systems also enable us to see patients even faster and more efficiently. Call or stop by today for more information.
About FastMed
FastMed Urgent Care owns and operates nearly 200 centers in North Carolina, Arizona and Texas that provide a broad range of acute/episodic and preventive healthcare services 365 days a year. FastMed also provides workers' compensation and other occupational health services at all its centers, and family and sports medicine services at select locations. FastMed has successfully treated more than six million patients and is the only independent urgent care operator in North Carolina, Arizona and Texas to be awarded The Joint Commission's Gold Seal of Approval® for quality, safety and infection control in ambulatory healthcare. For more information about locations, services, hours of operation, insurance and prices, visit www.fastmed.com.