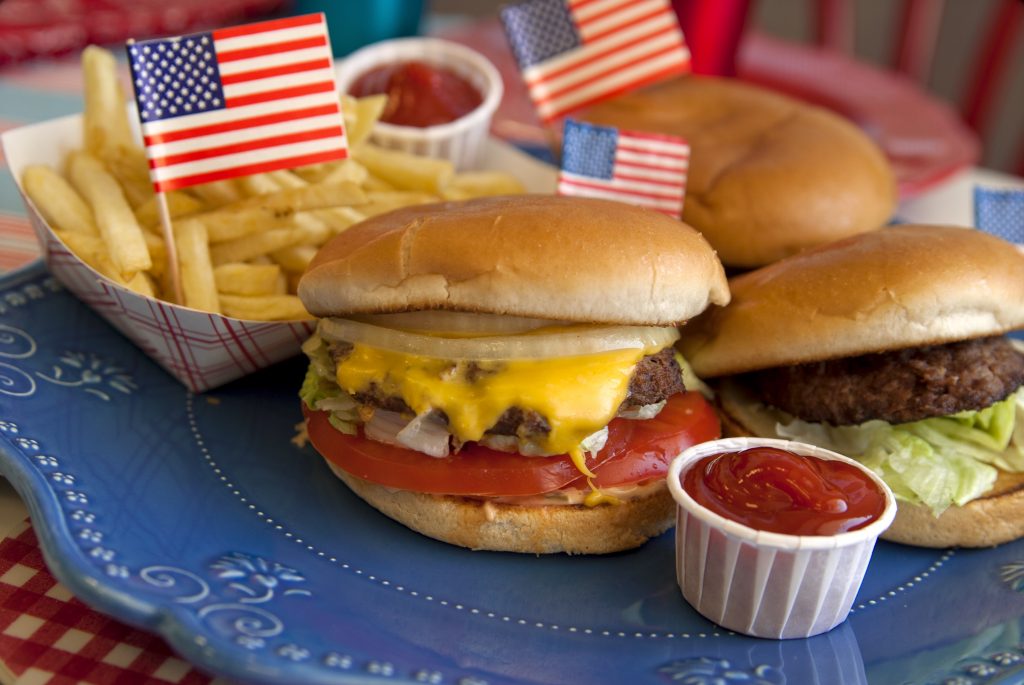 Labor Day is a chance to celebrate the unofficial end of summer with one last road trip, family barbecue, or a day at the lake. Our Labor Day safety tips will help you and your family celebrate without having an unexpected trip to urgent care.
What Are the Main Dangers I Should Consider When Thinking About Labor Day Weekend Safety?
A lot of the injuries and deaths over Labor Day weekend center around motor vehicle accidents, alcohol consumption, dehydration, fireworks, barbecuing, and excessive sun exposure. The following health and safety tips address each of these areas.
What Holiday Safety Tips Should I Follow When Hitting the Road?
If you are among the millions of Americans hitting the road this Labor Day for a vacation or to visit family, road safety should be at the top of your list of Labor Day weekend safety concerns. The National Safety Council estimates that nearly 400 people will die and another 45,000 will be seriously injured in motor vehicle accidents this Labor Day weekend. One of the most important holiday safety tips when traveling this Labor Day is to make sure that everyone in the vehicle is wearing a seat belt or is in an appropriate car or booster seat. Not only is seat belt use mandatory by law in most areas, but their use is effective in reducing the severity of injuries and chances of fatal injuries from car crashes. If alcohol will be a part of your Labor Day festivities, you should make sure that you have a designated driver. Approximately 36% of fatal accidents over Labor Day involve an alcohol-impaired driver.
How Can Alcohol Use and Dehydration Affect Labor Day Safety?
In the midst of all of the Labor Day fun, it can be easy to over-indulge in your favorite adult beverage. Binge drinking is defined as five or more drinks on a single occasion for men and four or more drinks on a single occasion for women. Not only is binge drinking associated with a higher risk of various types of injuries, violence, acute alcohol poisoning, and risky sexual behavior, but it also can be particularly dangerous if you take certain medications or have certain chronic health conditions.
Alcohol consumption, especially in combination with the hot summer temperatures, also puts you at increased risk for dehydration. You should seek immediate medical attention if you experience any of the following signs and symptoms of dehydration:
Excessive thirst or a dry, sticky mouth
Lack of perspiration
Decreased urination or dark yellow pee
Headache and muscle cramps
Dizziness or fainting
Confusion
Rapid pulse and respiration
In babies, signs, and symptoms of dehydration include:
Irritability or lethargy
Sunken eyes and fontanelle (the soft spot on a baby's head)
A dry diaper for three or more hours
A lack of tears when crying
What Are Some Labor Day Safety Tips for Avoiding Fireworks Injuries?
If you plan to include fireworks as part of your celebration, be sure to keep these holiday safety tips in mind:
You should only shoot fireworks outdoors away from people, buildings, and any combustible materials.
Never allow children to shoot fireworks unsupervised. Even sparklers burn at around 2,000°F, which is hot enough to cause a serious burn.
You should always wear protective eyewear and clothing, and move away after lighting the firework.
Make sure you have hoses or buckets of water on hand in case of an accidental fire.
Never use illegal fireworks.
Never attempt to relight malfunctioning fireworks.
What Health and Safety Tips Should I Be Following When Grilling This Labor Day?
In addition to keeping food at the appropriate temperature and preventing cross-contamination from raw meats, you should take steps to prevent burns and other injuries while grilling.
Be sure your grill is clean and in good working order before you start cooking. You should also read the owner's manual to make sure that you are familiar with the controls and safety features.
Make sure to keep children away from the area where you are cooking.
To avoid carbon monoxide poisoning and fires, you should only use grills outdoors and away from combustible materials.
Keep a fire extinguisher handy in case of fires.
What Are Some Labor Day Safety Tips for Avoiding Sunburns?
The intense summer sun can burn and damage your skin in as little as 15 minutes. To avoid sunburns, stay in the shade as much as possible, wear a wide-brimmed hat and sunglasses, and frequently apply a high-SPF sunscreen.
Make FastMed Your Labor Day Safety Partner
If you do experience a minor illness or injury this Labor Day, FastMed is here for you. We will be open to provide you with fast, compassionate care so that you can get right back to the celebration.
About FastMed
FastMed Urgent Care owns and operates nearly 200 centers in North Carolina, Arizona and Texas that provide a broad range of acute/episodic and preventive healthcare services 365 days a year. FastMed also provides workers' compensation and other occupational health services at all its centers, and family and sports medicine services at select locations. FastMed has successfully treated more than six million patients and is the only independent urgent care operator in North Carolina, Arizona and Texas to be awarded The Joint Commission's Gold Seal of Approval® for quality, safety and infection control in ambulatory healthcare. For more information about locations, services, hours of operation, insurance and prices, visit www.fastmed.com.