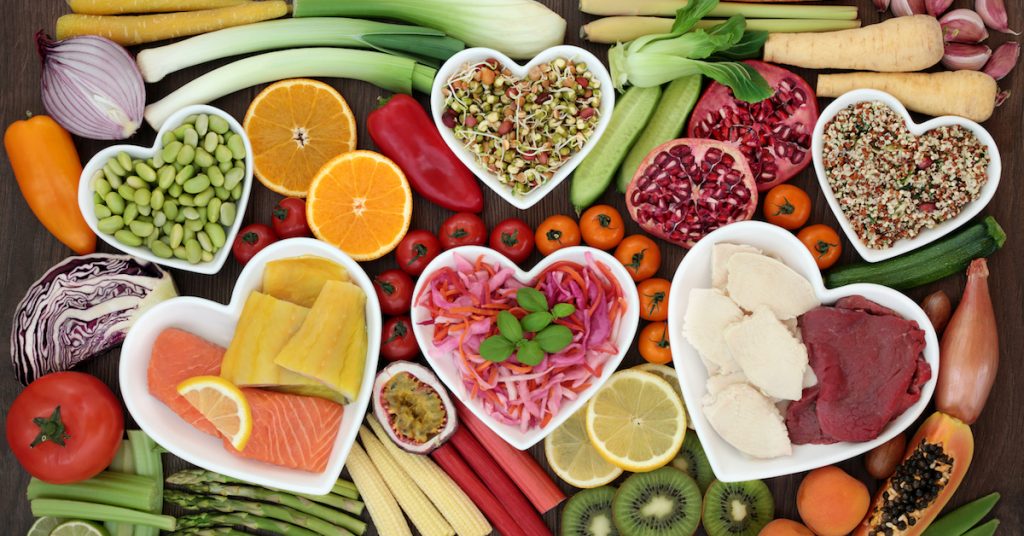 Approximately one-third of all deaths worldwide are caused by heart disease. Most cases of heart disease are the result of diet and lifestyle. The following guidance from FastMed will help you choose a more heart-healthy diet for you and your family.
Why Is It Important to Choose Healthy Food for the Heart?
The food choices you make every day influence everything from your weight and energy level to how well your heart and other vital organs function. Just like a car will not perform well with poor quality gas, your body will not perform well without the proper fuel.
What Are the Benefits of Eating Healthy Food for the Heart?
Numerous scientific studies show that eating healthy food for the heart has both short and long-term benefits:
A 2018 study found that a diet high in fiber and lean protein can help you lose weight without having to count calories.
A 2014 study published in The American Journal of Clinical Nutrition found that a diet rich in fruits, vegetables, and fiber reduced the risk of liver cancer, colorectal cancer, and cancers of the upper gastrointestinal tract.
Eating a heart-smart diet can help control blood glucose levels, which can reduce the risk of diabetes-related cardiovascular problems.
A healthy diet can help lower cholesterol levels and keep blood pressure within a healthy range, which reduces the risk of heart attack, stroke, and other cardiovascular complications.
Many heart-healthy foods, such as low-fat dairy, tofu, legumes, fish, and certain vegetables, are high in calcium and magnesium, which are vital for healthy teeth and bones.
The Mediterranean and other heart-healthy diets are high in omega-3 fatty acids and other nutrients that may help prevent dementia and cognitive decline.
What Are Some Strategies for Heart-Healthy Eating?
Load your plate with lean protein, fruits and vegetables, and whole grains.
Watch your portion sizes, especially in restaurants. You can try using a smaller plate or bowl or boxing up half of your restaurant meal to take home for lunch the next day.
Limit your sodium intake by swapping out salt for other herbs and spices when cooking.
Plan ahead so you will have the ingredients on hand for a quick, healthy meal on nights when you are tired or busy.
Which Vegetables Should I Choose for a Heart-Friendly Diet?
Your best options are fresh berries and leafy green vegetables. You can also use frozen or canned fruits and vegetables as long as they do not have added salt, sugar, or creamy sauces.
How Do I Select Grains for a Heart-Friendly Diet?
Look for 100% whole-wheat or 100% whole-grain bread, cereals with at least five grams or more of fiber per serving, and whole-grain pastas. Other healthy grains include brown rice, buckwheat, steel-cut or regular oatmeal, and barley.
What Kind of Protein Can I Have on a Heart-Smart Diet?
Your best protein choices include low-fat dairy products, eggs, poultry, legumes, and fatty fish, such as salmon or mackerel.
How Much Fat Can I Have on a Heart-Smart Diet?
According to American Heart Association guidelines, you should limit saturated fat to no more than 5% to 6% of your daily calorie intake. That would come to no more than 11 to 13 grams of saturated fat daily on a 2,000-calorie-a-day diet. You should avoid trans fats, such as partially hydrogenated oils, as much as possible. These are the fats that tend to raise LDL "bad" cholesterol, which can lead to the buildup of plaque in your arteries.
Of course, the body does need a certain amount of fat for energy, nutrient absorption, cell growth, hormone production, and other vital functions. You can get healthy fats from avocados, nuts, seeds, olive oil, canola oil, and vegetable or nut oils.
What Are Some Foods to Avoid With Heart Disease?
Keep in mind that even normally healthy foods can become unhealthy depending on the way they are prepared. In general, you should avoid any foods that are heavily breaded, fried, or smothered in gravies or sauces. Instead, look for options that are baked, broiled, grilled, steamed, or sautéed in a small amount of healthy fat. The following are other examples of foods to avoid with heart disease:
Baked goods made with refined flour and sugar
Saturated and hydrogenated fats, such as butter, lard, and shortening
Fatty, heavily marbled, or processed meats
Canned and prepared foods, such as frozen dinners and canned soups
Condiments that are high in sugar or salt, such as soy sauce and ketchup
Where Can I Find More Information About Heart-Healthy Eating?
You can find heart-healthy recipes and tips for planning a heart-friendly diet on the American Heart Association's website. For more guidance on healthy eating and weight management please visit one of our Family Medicine clinics in North Carolina. Our providers are available to help you and your family live healthier lifestyles. To find a Family Medicine location near you, please click here.
About FastMed
FastMed Urgent Care owns and operates nearly 200 centers in North Carolina, Arizona and Texas that provide a broad range of acute/episodic and preventive healthcare services 365 days a year. FastMed also provides workers' compensation and other occupational health services at all its centers, and family and sports medicine services at select locations. FastMed has successfully treated more than six million patients and is the only independent urgent care operator in North Carolina, Arizona and Texas to be awarded The Joint Commission's Gold Seal of Approval® for quality, safety and infection control in ambulatory healthcare. For more information about locations, services, hours of operation, insurance and prices, visit www.fastmed.com.