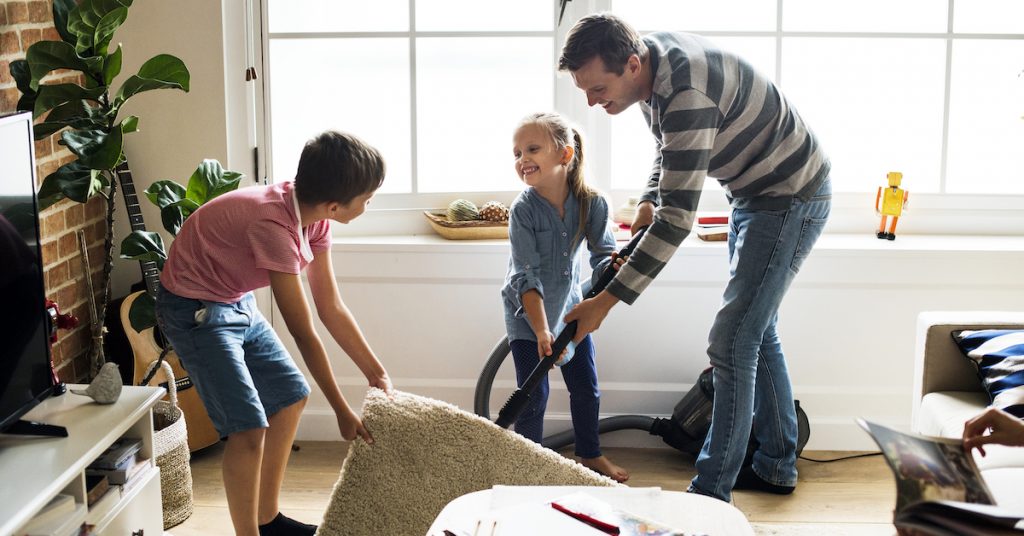 If you or someone in your household suffers from allergies or asthma attacks, it's important to understand the asthma triggers that can increase inflammation, worsen symptoms, and could result in a life-threatening emergency. Once the causes are known, you can take appropriate measures to eliminate, or at least avoid many of them, within the immediate environment.
Here's what you need to know to take control of common allergic asthma symptoms.
Understanding Asthma Triggers
The allergens that trigger asthma symptoms vary widely from person to person. Basically, an allergen is anything that irritates the airways carrying air in and out of the lungs and causes a reaction. Common allergens include:
Dust mites
Mold and mildew
Insect waste, bites, and stings
Pollen
Pet dander
Wood smoke
Secondhand smoke
Fragrances
Asthma Attacks in the Home
Although it may be impossible to remove all allergens from your home, limiting your exposure to common triggers can dramatically improve your life. Once you know which allergens are most likely to cause problems, take steps to eliminate them.
Dust mites- For those with dust mite allergies, regular housecleaning is a must. Wear a mask and gloves while vacuuming and damp-dusting to limit your exposure to additional allergens as you clean. Wash bedding in hot water weekly. Vacuum at least twice a week. Remove rugs, if possible, or at least make sure they're washable. Hardwood floors are best for allergies, followed by low-pile carpeting. Replace drapes and blinds with window shades, or wash your curtains in hot water every two to four weeks.
Mold and mildew- Use a dehumidifier to frequently air out damp, humid areas in the home. Air conditioning helps, too. Bathrooms should be regularly cleaned with products designed to prevent or kill mold and mildew. Always use exhaust fans to vent shower steam, and wash shower curtains regularly. Wet clothes should never be left sitting in the washer. Limit indoor plants, particularly in the bedroom, as these can contribute to mold.
Pet dander- Pets and their fur are a common allergy trigger. If you live with indoor pets, restrict areas where they're allowed, keeping them out of the bedroom entirely. Make sure you wash your pet weekly, and vacuum at least twice a week, to remove pet dander deposits.
Insects- People with asthma are often allergic to insect droppings. Limit the number of pests inside your home by using roach baits and traps. If you must spray, leave home afterward and don't return until after your home has been aired out for several hours. Always cover food with lidded containers and sweep floors after eating.
 Treating Allergic Asthma Symptoms
If an allergic response is severe, you may want to consider a preventive treatment, such as allergy shots. Allergy shots train the body to become more tolerant, through gradual exposure to an offending allergen. Over time, your reaction should become milder, until it eventually disappears altogether.
Depending on your triggers and the severity of your allergic reaction, your healthcare provider may recommend ongoing allergy and asthma care. Regardless of the type of treatment prescribed, it's important to treat asthma symptoms early and aggressively.
Most likely, one of two types of asthma drugs will be recommended—either steroids or another anti-inflammatory medication. Both types are usually inhaled, and work to reduce swelling and mucus in the airways. This makes you less sensitive to asthma triggers, however sometimes parenteral or oral medications are required. When experiencing severe symptoms, seek immediate medical treatment if coughing or shortness of breath persists or seems to be worsening.
Common Treatment Devices
The most common treatment devices include inhalers and nebulizers (a type of machine requiring a mask or a mouthpiece). Inhalers are the most common and effective way to deliver asthma medications, and many different types of inhalers are available. Nebulizers, although more complicated to use, can be substituted to help those who have problems using a standard inhaler, such as infants and the elderly.
Short-Term Bronchodilator Inhalers- Bronchodilator inhalers relieve symptoms by relaxing the muscles around the airways to make breathing easier. Short-acting inhalers are intended as a "rescue" treatment in an emergency. They are not recommended for long-term, daily use.
Long-Term Bronchodilator Inhalers- A second type of bronchodilator inhaler is a long-acting, controller medication, used in combination with steroids or corticosteroids, when either of these prove ineffective on their own. Long-term bronchodilator inhalers should never be used alone, over an extended period of time.
Talk with your healthcare provider to determine which type of treatment and delivery method will be most effective for you.
Need Help with Your Allergies?
FastMed provides urgent and ongoing allergy and asthma care, seven days a week, 365 days a year. Simply walk in to one of our convenient locations throughout Arizona, Texas, and North Carolina. To save time, check-in and register online before you arrive.
About FastMed
FastMed Urgent Care owns and operates nearly 200 centers in North Carolina, Arizona and Texas that provide a broad range of acute/episodic and preventive healthcare services 365 days a year. FastMed also provides workers' compensation and other occupational health services at all its centers, and family and sports medicine services at select locations. FastMed has successfully treated more than six million patients and is the only independent urgent care operator in North Carolina, Arizona and Texas to be awarded The Joint Commission's Gold Seal of Approval® for quality, safety and infection control in ambulatory healthcare. For more information about locations, services, hours of operation, insurance and prices, visit www.fastmed.com.