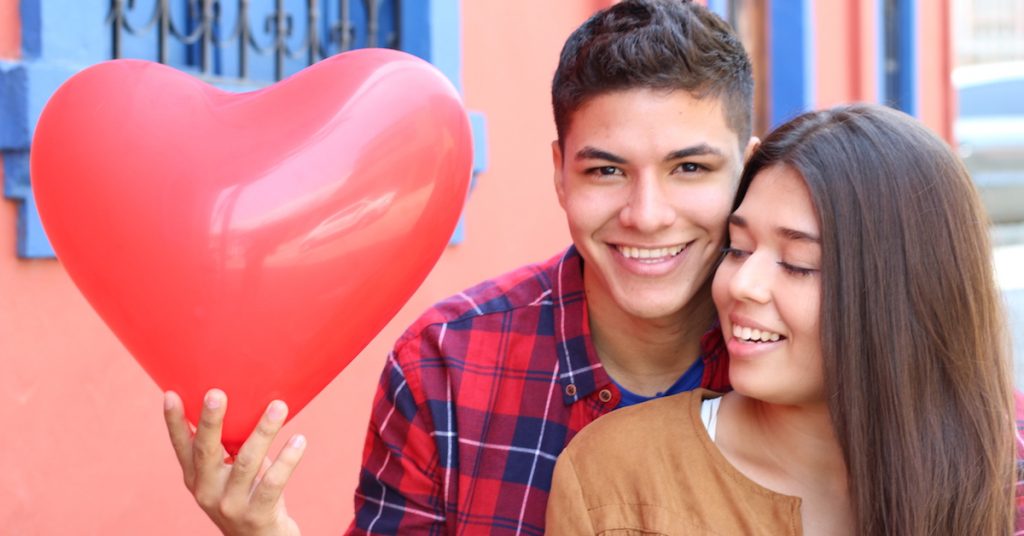 If you're uncertain whether you need to talk to your teens about STDs, consider this. The CDC estimates that half of all new STDs reported each year occur among young people between the ages of 15 and 24. Those aged 13 to 24 account for more than 20% of new HIV diagnoses.
Talking with your teens about STDs won't make them more likely to have sex. However, teens who discuss STDs with their parents are more likely to make healthy choices as a result.
What teens need to know
Even if you don't think your teen is sexually active, you should still discuss how to prevent STDs. By the time kids reach the age of 10 to 13, most have some knowledge about sex and are ready to learn more. The goal is to teach them how to prevent STDs before they become sexually active.
You don't need to tell your kids everything all at once. Start slowly, and then gradually share new information once they're ready for it. Encourage them to ask questions. If you don't know all the answers, you can look for them together. There are many good resources available:
A school nurse
A school counselor or teacher
Your child's doctor or nurse
How to open the discussion
First, find out what your child already knows. Ask whether they've learned about STDs in school, or from watching TV, and whether they understand what needs to be discussed between people in relationships.
If you feel uncomfortable starting the conversation, let your child know this. They are more likely to be honest with you as a result. If you still have concerns about conducting the conversation on your own, consider asking one of the trusted sources listed in the previous section to step in and do it for you.
Teach kids about prevention
It's important for your teens to know what an STD is, how they're spread, and the different types of STDs they may encounter. Common STDs your child should be aware of include:
Chlamydia
Genital Herpes
Genital Warts (HPV)
Gonorrhea
HIV and AIDS
Pelvic Inflammatory Disease
Pubic Lice
Syphilis
Trichomoniasis
Explain that STDs can be spread through sexual contact, body fluids, and even skin-to-skin contact. Point out that the only way to totally prevent an STD is through abstinence. Once a person becomes sexually active, latex condoms should be worn during every sexual encounter to protect against STDs.
Follow up to make sure your teen knows where to get condoms and how to use them properly, regardless of whether they are male or female. There are many online resources that can help.
STD Testing and Treatment
You should also let your child know when and where to get tested for STDs. Discuss common symptoms, such as discharge from the vagina or penis, and sores in the genital area. Teens should also be aware that even those who show no signs or symptoms can still pass the infection along to their partners.
Explain that once they become sexually active, they need to be routinely screened at an STD-testing clinic. Teach your teens to take an active role in their sexual health and encourage them to have private discussions with a medical professional, while you step out of the room.
Although there is no single test that can screen for all STDs, testing often includes:
Urine samples to test for chlamydia and gonorrhea
Physical exams for signs of infection, like sores or discharge
Swab samples to test for herpes, if blisters or sores are present
Blood samples to test for HIV and syphilis
Help your teens understand that, while some STDs can be effectively treated with antibiotics, others like HIV and herpes have no known cure but medication can be taken to help manage symptoms. This is why prevention, through the consistent use of condoms, is so essential for their long-term health.
The dangers of untreated STDs
To underscore the need for prevention and STD testing, discuss the dangers of untreated STDs. These include long-term pain, difficulty getting pregnant later in life, risk of ectopic pregnancy and early cancer.
Make sure your teen knows where to get tested for STDs. Explain that there are STD clinics that offer confidential STD testing and treatment without judgment.
If you suspect that your teen may already be sexually active, have them regularly screened at a trusted STD-testing clinic. FastMed offers convenient and confidential STD testing at more than 100 clinics throughout Arizona, North Carolina, and Texas. We're open seven days a week, 365 days a year, with no appointments necessary. You can check-in and register online before your arrival to save time.
About FastMed
FastMed Urgent Care owns and operates nearly 200 centers in North Carolina, Arizona and Texas that provide a broad range of acute/episodic and preventive healthcare services 365 days a year. FastMed also provides workers' compensation and other occupational health services at all its centers, and family and sports medicine services at select locations. FastMed has successfully treated more than six million patients and is the only independent urgent care operator in North Carolina, Arizona and Texas to be awarded The Joint Commission's Gold Seal of Approval® for quality, safety and infection control in ambulatory healthcare. For more information about locations, services, hours of operation, insurance and prices, visit www.fastmed.com.