HPV or human papillomavirus is the most common sexually transmitted infection, and can be transmitted through vaginal, anal, or oral sex. And according to the CDC, nearly all sexually active people get it at some point in their lives.
Whether or not you develop symptoms from HPV depends on the type of HPV virus you have. So even though it is common, some people will go their entire lives without knowing they have it. There are, however, HPV viruses that do cause symptoms like genital warts, and some can even cause cancer. In fact, HPV is the leading cause of cervical cancer in women.
If you develop genital warts from HPV you will likely experience small bumps in the genital area that can be small, large, flat, or raised. Cervical cancer usually does not cause symptoms until the late stages, at which point they can be difficult to treat. That is why it is important to take steps to prevent HPV and the problems it can cause.
Preventing HPV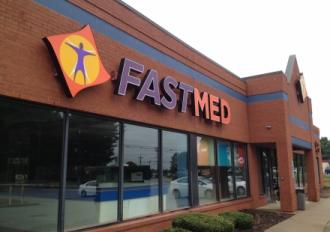 HPV is extremely common, but that doesn't mean you can't do things to protect yourself from getting it or developing complications if you do become infected. Some of the best ways to prevent HPV include:
Getting the vaccine. HPV vaccines can protect men and women against diseases caused by HPV and are very effective. If you haven't had the HPV vaccine, you can talk to a medical professional about getting it as soon as possible.
Getting screened for cervical cancer. HPV is the leading cause of cervical cancer in women, but a routine cervical cancer screening can help you prevent it.
Using condoms. If you are sexually active, using condoms each time you have sex can reduce your chances of getting HPV from a partner. If you and your partner do not have HPV, you can lower your risk by only having sex with each other.
FastMed can be the first step to prevent HPV and the complications in can cause. FastMed offers gynecological exams and sexual health care, vaccinations, and general health screenings. We are open 7 days a week, 365 days a year with extended hours, and you don't need an appointment to be seen. Don't wait until it is too late to be proactive about your sexual health. Stop by a FastMed location today.
About FastMed
FastMed Urgent Care owns and operates nearly 200 centers in North Carolina, Arizona and Texas that provide a broad range of acute/episodic and preventive healthcare services 365 days a year. FastMed also provides workers' compensation and other occupational health services at all its centers, and family and sports medicine services at select locations. FastMed has successfully treated more than six million patients and is the only independent urgent care operator in North Carolina, Arizona and Texas to be awarded The Joint Commission's Gold Seal of Approval® for quality, safety and infection control in ambulatory healthcare. For more information about locations, services, hours of operation, insurance and prices, visit www.fastmed.com.