It is estimated that 20 million Americans have some form of thyroid disorder. Hypothyroidism (not to be confused with hyperthyroidism) is a condition that occurs when your thyroid is not making enough thyroid hormone. Hypothyroidism can affect the way your body uses energy and can cause symptoms such as fatigue, goiter, significant weight fluctuation, and depression.
Fortunately, hypothyroidism can be treated with certain medications to have you feeling better in no time. One of these medications is Levothyroxine.
Like many drugs, levothyroxine affects everyone differently, and some side effects have been reported. If you have questions about levothyroxine side effects, FastMed Urgent Care is here to help! Located throughout Arizona and North Carolina, FastMed is open 7 days a week, 365 days a year, requires no appointment, and works hard to get you in and out within 1 hour.
FastMed Can Help You Understand Levothyroxine Side Effects Faster Than You Can Spell Levothyroxine.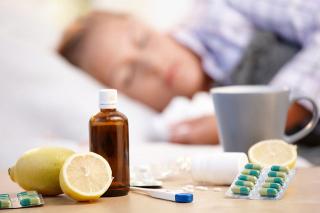 In most cases, levothyroxine is tolerated well by patients. Because most side effects stem from incorrectly using or overusing levothyroxine, it is important to follow your doctor's instructions.
Common levothyroxine side effects:
One of the most common side effects is hair loss that occurs during your first few weeks of taking levothyroxine. This side effect is usually temporary, fading away once your body has adjusted to the medication. Here are some other potential side effects:
Hypertension
Menstrual irregularities
Weight loss
Insomnia
Diarrhea
Who should not take levothyroxine?
Typically, levothyroxine is safe for almost anyone. However, tell your healthcare provider if you have any of the following conditions:
Thyrotoxicosis
Heart disease or coronary artery disease
Diabetes
Anemia
Osteoporosis
Food or drug allergies
If you are taking levothyroxine and think you may be experiencing side effects, you may want to immediately see a healthcare provider. If you live in Arizona or North Carolina, it is easy to find a FastMed Urgent Care near you. At FastMed, our mission is to serve our communities and patients with a high level of quality, personal care, affordable and convenient urgent care, family practice, and other specialty medicine services. Check-in online to get started!