Injuries and illnesses have a habit of showing up at the most inopportune times. On the weekend. During a holiday. When we are short on money. Luckily, with FastMed in your neighborhood, you are always covered. FastMed offers low-cost urgent care in Hickory, NC, that provides an array of services and is available every day of the year.
Looking for Low-Cost Urgent Care in Hickory, NC? Whenever Sickness Strikes, FastMed is There for You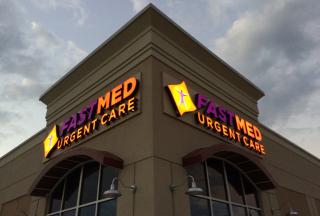 Want to know more about FastMed?
We are located on Conover Boulevard West in Hickory, NC
We are open until 8 pm during the week
We accept most insurance plans
We offer discount programs to qualifying patients
We strive to get our patients in and out within 1 hour
We accept most major credit cards
We accept personal checks
You can check in online to save time
If you want to know more about our discount program, check out our enrollment form.
Our Hickory, NC, FastMed offers the following services 7 days a week:
Flu shots are meant to protect you from influenza. The CDC recommends a flu shot for anyone over 6 months of age.
Vaccines can help protect you and your family from certain diseases such as hepatitis and tetanus.
Sports medicine involves the treatment of acute injuries such as sprains, fractures, and dislocations.
Physicals help your doctor determine if you are at a high risk for certain medical problems.
Digital X-rays are used to digitally transfer X-ray images to save time and use less radiation.
On-site labs allow blood tests and urinalysis to be completed without leaving our clinic.
Acute illness management refers to the treatment of illnesses, such as influenza or the common cold.
Chronic illness management refers to the treatment of more persistent illnesses, such as heart disease and diabetes.
At FastMed, we are committed to offering quality healthcare affordably, conveniently, and quickly. If you live in or around Hickory, NC, we hope you will choose us as your preferred low-cost urgent care. Give us a call today to learn more!