You feel it. That unmistakable twinge of pain. You even said to yourself moments ago, "Don't pick up that box by yourself." But you did–and you've hurt your back.
Back pain is a nearly inescapable part of life, especially as we age. Around 60% of adults will experience severe back pain at some point in their lives, and it is most common in the lower-left side of the back. At FastMed Urgent Care, we know the causes of and treatments for back pain. If you're experiencing lower-left back pain, or any back pain at all, don't spend your time sitting in a busy ER or doctor's office waiting room. Visit FastMed for quick and convenient treatment any day of the week.
FastMed Provides Quick and Convenient Treatment for Lower-Left Back Pain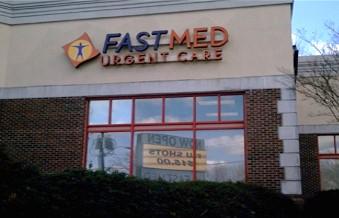 Lower-left back pain is often caused by something as simple as a strain, but it can be caused by more serious, even life-threatening, conditions. Here are a few common causes of lower left back pain:
Strains or tears
Muscle spasms
Pregnancy
Ruptured or herniated disc
Sciatica
Kidney infections
So, how do you know when lower-left back pain requires urgent care? If you have lower-left back pain accompanied by any of the following symptoms, seek medical care immediately:
Sudden abdominal pain
Sudden weakness
Fever, chills, or night sweats
Weight loss
Difficulty controlling bladder and bowel function
Diagnostic tests aren't always necessary to determine the cause of your back pain, but, in some cases, your physician may order you to have x-rays, an MRI or CT scan, or a nerve study. In the event that you do need an x-ray, FastMed has you covered.  All of our clinics are equipped with x-ray machines, so you can avoid traveling off-site to have your x-rays taken. If you are experiencing lower-left back pain, visit FastMed today!
For more information on lower-left back pain causes, prevention, diagnosis, and treatment, consult our health resources medical library.