Herpes can cause as well as trigger a number of other medical conditions including migraines. It is important to be aware of what your normal symptoms are, as well as what it may trigger for you, as everyone is different. Furthermore, you need to know how your body reacts normally so that you may be aware of anything unusual and be able to seek proper medical attention.
Understanding how your body reacts to the herpes virus can take time after diagnosis. If you have been diagnosed for a while, however, and you find yourself suddenly getting migraines, that may certainly be cause for alarm.
What exactly is a migraine, though? According to Medical News Today, "A migraine is a severe, painful headache that can be preceded or accompanied by sensory warning signs such as flashes of light, blind spots, tingling in the arms and legs, nausea, vomiting, and increased sensitivity to light and sound."
The Connection Between Migraines and Herpes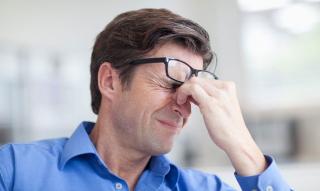 Are migraines commonly associated with herpes? In general, migraines are not associated with herpes in the context of a symptom, however headaches may be present just before an outbreak. If you feel that your migraines are frequently occurring at the same time as your herpes outbreaks, it may be that the herpes outbreak has triggered your migraines, as opposed to the migraines being a symptom in and of themselves.
However, there is some evidence that herpes can actually cause migraine disorders to develop. According to a study done by several experts on the subject, found on PubMed: "Evidence suggests that many cranial nerve syndromes, such as migraine headache, acute vestibular neuronitis, globus hystericus, carotidynia, acute facial paralysis (Bell's palsy), and Meniere's disease, are caused by the neurotropic herpes simplex virus (HSV). "
FastMed: The Care You Need, When You Need it
If you feel that you may have issues with herpes of any kind, or migraines, or both, you should seek medical treatment to diagnose and treat the issues, and to prevent future issues. If you are looking for affordable, high quality medical care, try giving FastMed Urgent Care a call. We're friendly, reliable, and offer a wide range of services as well as flexible hours, payment plans, and more. With a great number of locations, you're likely to find a convenient location near you.
About FastMed
FastMed Urgent Care owns and operates nearly 200 centers in North Carolina, Arizona and Texas that provide a broad range of acute/episodic and preventive healthcare services 365 days a year. FastMed also provides workers' compensation and other occupational health services at all its centers, and family and sports medicine services at select locations. FastMed has successfully treated more than six million patients and is the only independent urgent care operator in North Carolina, Arizona and Texas to be awarded The Joint Commission's Gold Seal of Approval® for quality, safety and infection control in ambulatory healthcare. For more information about locations, services, hours of operation, insurance and prices, visit www.fastmed.com.