Often known as a charlie horse, muscle cramps in the legs, calves, ankles, or feet are typically caused by dehydration, mineral deficiency, strenuous activity, awkward sleeping positions, or reactions from certain medications. Leg pain could also indicate more serious conditions that require the attention of a medical professional.
Causes of Leg Muscle Spasms and Pain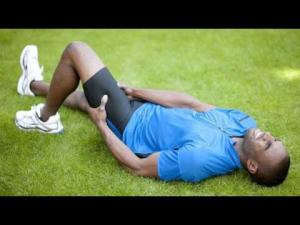 The following are the most common causes of leg muscle cramps and pain:
Strenuous exercise or physical activity
Pregnancy
Exposure to cold water
Dehydration
Deficiency in minerals like calcium or magnesium
Standing for too long
Sleeping in an awkward position
Side effects from certain medications
These usually do not require professional medical treatment, but can be treated by increasing the intake of water and getting sufficient rest.
These medical issues may also cause leg cramps and are much more serious issues:
Blood flow problems
Kidney disease
Thyroid disease
Multiple sclerosis
If leg cramps are persistent, or if you experience other serious symptoms, you should consult a medical professional immediately.
Prevention and Treatment for Symptoms
For those who experience chronic muscle cramps in their legs, there are several treatment options to consider. Studies have shown vitamins and minerals, like magnesium and potassium, may prevent the onset of such cramps. This is especially true for runners, athletes, and pregnant women. You should consult a doctor before changing your medical habits.
Once leg cramps begin, there are several ways to alleviate the pain. Get up, move around, stretch, and shake off the cramps. Apply cold compresses to the affected muscles. Over the counter pain relievers are also sometimes effective.
Professional Treatment for Muscle Cramps in Legs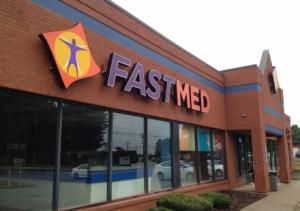 If your muscle cramps last for a period of several days, you should consult the medical professionals at FastMed Urgent Care. We provide high-quality, convenient, and affordable care. Our offices offer extended hours that meet your busy schedule.
We accept most major insurance plans, including Medicare and Medicaid and offer a self-pay discount program. We also do not require appointments. Simply come in to your local FastMed Urgent Care clinic, and our medical professionals will typically have you seen and back out on your way in under an hour. Contact us today and let us help relieve the muscle cramps in your legs.
———-
Sources:
WebMD: https://www.webmd.com/sleep-disorders/tc/nighttime-leg-cramps-topic-overview
Everyday Health: https://www.everydayhealth.com/pain-management/what-causes-leg-cramps
About FastMed
FastMed Urgent Care owns and operates nearly 200 centers in North Carolina, Arizona and Texas that provide a broad range of acute/episodic and preventive healthcare services 365 days a year. FastMed also provides workers' compensation and other occupational health services at all its centers, and family and sports medicine services at select locations. FastMed has successfully treated more than six million patients and is the only independent urgent care operator in North Carolina, Arizona and Texas to be awarded The Joint Commission's Gold Seal of Approval® for quality, safety and infection control in ambulatory healthcare. For more information about locations, services, hours of operation, insurance and prices, visit www.fastmed.com.