Nausea: That uncomfortable queezy feeling in the pit of your stomach that makes you feel like you need to vomit. We have all had it. Sometimes nausea is easily explained, like when that cruiseliner encountered a strong summer storm; other times, nausea strikes without warning. Nausea after eating, although incredibly common, can have several different causes.
Today, FastMed Urgent Care will explore nausea's causes and treatment options to help you better understand this horribly uncomfortable condition. FastMed is setting the standard for community medical clinics in North Carolina and Arizona by delivering quality medical care from exceptional healthcare providers every day of the year.
To Treat Nausea after Eating, You Must First Understand the Cause.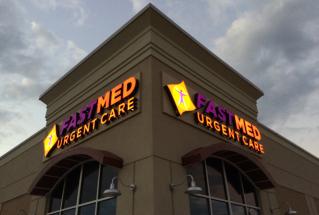 Because there are a number of conditions that can lead to nausea, knowing exactly which one is causing your nausea after eating can be a challenge.
Some Common Causes
Indigestion: Discomfort in the stomach associated with difficulty in digesting food
Food poisoning: Consuming contaminated food that usually leads to vomiting and diarrhea
Pregnancy: Commonly referred to as morning sickness, many women experience nausea and vomiting throughout the course of their pregnancy
GERD (gastroesophageal reflux disease): Stomach contents leak into the esophagus causing heartburn and other conditions
Gastroenteritis (stomach flu): Typically a viral infection that causes vomiting and diarrhea
Treatments for Nausea after Eating
Get some fresh air
Drink peppermint tea
Get plenty of rest
Avoid repeated motions (e.g. driving, flying)
When to See a Doctor
Most of the time, nausea after eating will go away on its own. However, if you experience any of the fowlloing symptoms, it is recommended that you seek prompt medical attention:
Severe abdominal pain or cramping
Blurred vision or confusion
High fever
Fecal material or fecal odor in your vomit
Fainting
"Being sick stinks, but my experience at the urgent care clinic was top notch," Kim R. said of FastMed. "All of the staff were kind, helpful, and good listeners." At Fastmed, our commitment extends beyond the doors of our urgent care, and our medical staff are part of our communities. Need to add some excitement to your local event? Check out how Dr. Kyle can help!