The pancreas is a small gland located behind the stomach that plays an important role in digestion. The pancreas secretes a juice that helps the small intestine digest the food we eat. The pancreas is also responsible for producing insulin and other hormones that affect the way our bodies use sugar.
Pancreatitis is a disease in which the pancreas becomes inflamed, and the digestive enzymes the pancreas creates attack it before the enzymes are released into the small intestine.
Acute vs. Chronic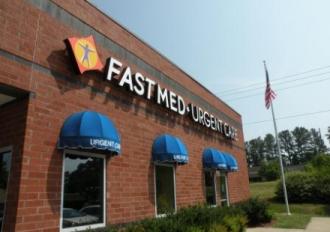 There are two types of pancreatitis, acute and chronic.
Acute pancreatitis occurs suddenly and typically only lasts a short amount of time. This type of pancreatitis can range from mild to life threatening. Common symptoms of acute pancreatitis include:
Swollen or tender stomach
Pain in the upper stomach that radiates into the back
Nausea and vomiting
Increased heart rate
Fever
Chronic pancreatitis is a long-lasting inflammation of the pancreas and is typically a result of acute pancreatitis or heavy alcohol use. Symptoms include:
Constant pain in the upper stomach that radiates to the back
Weight loss
Diabetes
Pancreatitis can cause serious complications, such as kidney failure, diabetes, infection, pseudocyst, and even cancer. That is why it is important to seek medical attention as soon as you start experiencing symptoms.
Medical professionals can typically diagnose pancreatitis with tests and procedures like blood tests, stool tests, abdominal ultrasounds, and endoscopies. If your medical professional determines that you have pancreatitis, he or she will likely recommend hospitalization to stabilize your condition. Once your condition is stable, doctors will then be able to treat the underlying cause of your pancreatitis.
If you are experiencing severe stomach pain along with other symptoms of pancreatitis, a trip to the ER is recommended. If your pain is mild and you have other signs and symptoms, visit your local FastMed Urgent Care to rule out any serious causes.
About FastMed
FastMed Urgent Care owns and operates nearly 200 centers in North Carolina, Arizona and Texas that provide a broad range of acute/episodic and preventive healthcare services 365 days a year. FastMed also provides workers' compensation and other occupational health services at all its centers, and family and sports medicine services at select locations. FastMed has successfully treated more than six million patients and is the only independent urgent care operator in North Carolina, Arizona and Texas to be awarded The Joint Commission's Gold Seal of Approval® for quality, safety and infection control in ambulatory healthcare. For more information about locations, services, hours of operation, insurance and prices, visit www.fastmed.com.