According to the Mayo Clinic, "A pap smear, also called a pap test, is a procedure to test for cervical cancer in women. A pap smear involves collecting cells from your cervix – the lower, narrow end of your uterus that's at the top of your vagina."
In 2011, 12,109 women in the United States were diagnosed with cervical cancer and 4,092 American women died from it. According to the Centers for Disease Control,  "Cervical cancer used to be the leading cause of cancer death for women in the United States. However, in the past 40 years, the number of cases of cervical cancer and the number of deaths from cervical cancer have decreased significantly. This decline largely is the result of many women getting regular pap tests, which can find cervical pre cancer before it turns into cancer."
Most medical professionals suggest getting a pap smear at least every 3 years. If you are looking for pap smears in Greensboro, NC, FastMed Urgent Care offers pap tests and other gynecological exams every day of the year with no appointment required.
Who Should Have A Pap Smear?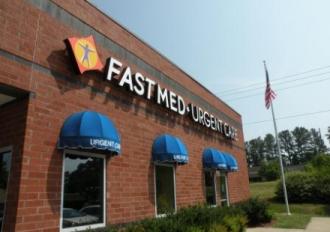 In general, it is recommended that women begin pap smear testing at age 21. If you have certain risk factors, your medical professional may recommend more frequent pap smears. Some of these risks include:
HIV infection
Weakened immune system due to chemotherapy
A diagnosis of cervical cancer
Exposure to diethylstilbestrol before birth
What to expect from a pap smear:
A pap smear usually only takes a few minutes and is performed while you lie on your back on an examination table with your knees bent. During the test, your healthcare provider will insert a tool into your vagina that may cause a sensation of pressure in your pelvic area. Don't worry, this feeling is normal and won't last long.
After your medical professional collects cervical cells using a soft scraping device (this usually doesn't hurt), the examination is complete. Talk to your medical professional about when you can expect the results of your pap smear.
FastMed fits in:
It isn't always easy to make an appointment and stick to it, and sometimes securing an appointment at an OB GYN can take weeks.
FastMed Urgent Care is your open door to comprehensive family practice and general medicine in North Carolina. We currently have 2 locations in Greensboro: Battleground Avenue and West Market Street, are open every day of the year, and have extended evening hours so you can easily get the care you need, when you need it. We are a reliable and convenient choice for any Greensboro resident looking for pap smears, physicals, preventive care, and sexual health education. Check out this short video to hear what other FastMed patients are saying.