For women, pap smears are a vital part of staying healthy. Most doctors recommend pap smears for women ages 21 to 65 as part of routine health care. Are you looking to get a pap smear in Winston-Salem, NC, but aren't sure where to go? FastMed Urgent Care is open weekends, holidays, and after-hours to ensure you always get the health care you need.
Have Questions Regarding Your Scheduled Pap Smear in Winston-Salem, NC? FastMed Can Help.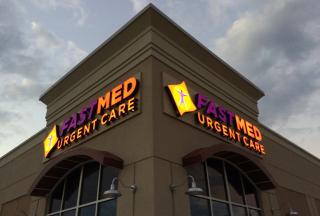 Why do I need a pap smear?
The purpose of a pap smear is to test for cancers and pre-cancers in the cervix. Even if your cervix is free of cancer, doctors can evaluate any abnormal cells to help ensure they don't turn cancerous at a later time. The answer to why you need a pap smear is simple: Getting one could save your life.
How often do I need a pap smear?
Most doctors recommend that women get a pap smear every year.
What happens during a pap smear?
In most cases, getting a pap smear is quick and easy. During the test, your doctor will have you lie down and he/she will insert an instrument into your vagina that takes cells from the surface of your cervix. The cells are then sent to a lab to be evaluated.
How should I prepare for my pap smear?
To ensure your pap smear results are accurate, some doctors recommend that you avoid using tampons, vaginal creams, and vaginal deodorants for two days before the test.
Where can I go for a pap smear in Winston-Salem, NC?
FastMed Urgent Care has several locations in Winston-Salem, NC, and offers services 7 days a week with no appointment required. However, since different locations sometimes offer different services, it is always a good idea to call ahead to check availability. We currently have locations on Old Country Club Road, South Stratford Road, and University Parkway. Click here for contact info!
FastMed Urgent care is a friendly walk-in clinic that you can count on. Need health care in a hurry? Check-in online!