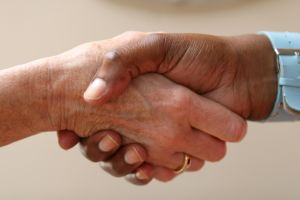 Phoenix, Arizona tiene nuevas locaciones de FastMed Urgent Care. Nos gusta brindar atención médica de calidad en muchos vecindarios.Tratamos enfermedades comunes como faringitis estreptocócica, infecciones en el oído y alergias. Nuestros centros de urgencias en Phoenix están equipados para tomar rayos X y conducir electrocardiogramas. Además, tus registros médicos se almacenan de forma digital, se quedan actualizados, así tú no tienes que llenar miles de formas. Incluso si estás de vacaciones en otra ciudad, todas las locaciones de FastMed pueden acceder a tus registros médicos si es necesario. Podemos saturar una herida, hacer unos rayos x, acomodar un hueso roto, o arreglar una rodilla torcida. Estamos abiertos todos los días del año, incluyendo fines de semana. Si te enfermas o te lastimas en Phoenix, AZ, ven a vernos en cualquiera de nuestras ubicaciones de FastMed Urgent Care.
Encuentra todas nuestras locaciones de atención de urgencias en Phoenix
Lo sentimos, pero ninguna de las locaciones de FastMed Urgent Care en Phoenix acepta cheques personales por servicios de atención médica. Sí aceptamos la mayoría de los planes de seguro médico y la mayoría de las tarjetas de crédito. Si vas a pagar por tí mismo, tenemos un programa de descuento para ayudar con el costo de tu atención médica. Si no te sientes bien en Phoenix, por favor, visita la clínica más cercana de FastMed Urgent Care para que podamos aliviar tu malestar.
About FastMed
FastMed Urgent Care owns and operates nearly 200 centers in North Carolina, Arizona and Texas that provide a broad range of acute/episodic and preventive healthcare services 365 days a year. FastMed also provides workers' compensation and other occupational health services at all its centers, and family and sports medicine services at select locations. FastMed has successfully treated more than six million patients and is the only independent urgent care operator in North Carolina, Arizona and Texas to be awarded The Joint Commission's Gold Seal of Approval® for quality, safety and infection control in ambulatory healthcare. For more information about locations, services, hours of operation, insurance and prices, visit www.fastmed.com.