What do avocados, bananas, spinach, and milk all have in common?
Well, you're right They do all make a pretty great green smoothie, but that's not the answer.
Potassium! Yes, they are all loaded with potassium, which is great for our muscles, including our heart, to work effectively. Potassium also has a role in regulating our blood pressure. When we don't have enough potassium, our bodies can become weak and start to function abnormally. FastMed can help you understand potassium deficiency symptoms, so you are able to recognize them and seek medical treatment when needed.
Always Tired? Could Be a Potassium Deficiency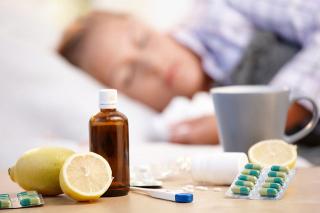 Low potassium can be caused by a variety of things, including dehydration, diarrhea, excessive sweating, and laxative abuse. Diuretics, or water pills, are the most common cause due to a loss of potassium in your urine. Low potassium levels can also occur if your diet does not include enough potassium, but it is not common. If the potassium levels in your body become low, you may start to experience some mild symptoms:
Weakness, tiredness, or cramping in arm or leg muscles
Tingling or numbness
Nausea or vomiting
Abdominal cramping and bloating
Constipation
Heart palpitations
Low potassium levels can typically be diagnosed from a blood test, which you can have on-site at any FastMed location.
It is good to discover low potassium levels early, so you can get the proper treatment and prevent your symptoms from worsening. If you are at risk for developing a potassium deficiency, your physician may recommend preventative methods, such as potassium supplements or a change in diet.
For healthy and delicious recipes, visit our recipes blog. For answers to additional questions or for treatment, don't hesitate to visit your local FastMed!