When searching for a job, one thing that is likely to come up is a pre-employment drug screen. Many companies require potential job candidates to pass a pre-employment drug screen before making them a job offer, as workers who abuse drugs are more likely to be tardy, absent, and submit claims for workers' compensation.
Pre-employment Drug Screen: What to Expect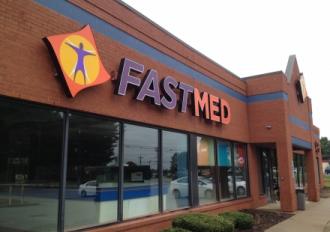 Pre-employment drug screens typically test for cocaine, marijuana, amphetamines, and phencyclidine (PCP). They may also test for alcohol and high levels of prescription drugs, namely sedatives such as Valium.
In most cases, a urine sample will be taken to test for these substances. However, blood, saliva, or hair could also be obtained for testing.
What should I bring with me for my pre-employment  drug screen?
In most cases, all you will need to bring with you is a state issued photo ID.
Besides my prospective employer, are my results shared with anyone else?
No. According to Society for Human Resource Management, "Generally, drug test results, like all medical information about employees, should be kept confidential. Drug test results should be filed in a confidential medical file separate from the general employee file."
How long can drugs remain detectable in my system?
Several factors determine how long a drug will stay detectable in your body. Some of these factors include:
The type of drug

How much of the drug has been taken

How often the drug has been taken

The type of drug test method that is used
This chart goes into more detail about the detection times of specific drugs.
How long will it take to get my results?
In general, you and your prospective employer will receive your pre-employment drug screen results in just a few days. If your drug screen is positive, you may be asked to answer some questions, including questions about any medications you are currently taking.
Every FastMed Urgent Care offers drug tests and has laboratories on site. Our facilities are open every day of the year, including holidays, and provide drug screenings for current and prospective employees, DOT recertifications, and some worker's compensation cases. Find a FastMed in your neighborhood today!
About FastMed
FastMed Urgent Care owns and operates nearly 200 centers in North Carolina, Arizona and Texas that provide a broad range of acute/episodic and preventive healthcare services 365 days a year. FastMed also provides workers' compensation and other occupational health services at all its centers, and family and sports medicine services at select locations. FastMed has successfully treated more than six million patients and is the only independent urgent care operator in North Carolina, Arizona and Texas to be awarded The Joint Commission's Gold Seal of Approval® for quality, safety and infection control in ambulatory healthcare. For more information about locations, services, hours of operation, insurance and prices, visit www.fastmed.com.