Pregnancy can cause a lot of pain in the sciatic nerve, which is the largest nerve in the body and runs from the lower back all the way down to the feet. Sciatica is a condition in which the sciatic nerve becomes compressed or agitated, causing shooting pain, tingling, and numbness throughout the sciatic nerve. Some women experience this pain during pregnancy, commonly during the second and third trimesters.
Causes of Sciatica During Pregnancy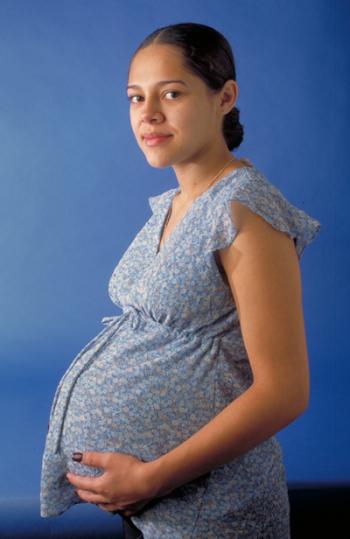 Depending on how much pressure is placed on the nerve, pain caused by sciatica can be constant or sporadic. While sciatica can be a side effect of pregnancy, it is not directly caused by pregnancy.
The typical causes of sciatica include:
Increased pressure on the portion of the sciatic nerve that runs under the uterus, due to fluid retention
A growing uterus, which presses on the sciatic nerve in the lower part of the spine
An change in your center of gravity due to growing belly and breasts, which causes the pelvic area to tighten and pinch the sciatic nerve
Stretches and Exercises to Treat Sciatic Nerve Pain
Pregnancy can already be an uncomfortable process for a soon-to-be mother, even without sciatic nerve pain. Thankfully, the incorporation of specific stretches can help reduce and relieve sciatica during pregnancy:
Child pose. When practiced for just a few minutes several times a day, this stretch can relieve the back from its over-arched posture caused by the baby.
Knees rocking. This gentle rocking stretch helps get rid of inflammation caused by bone-to-bone contact and pushes out fluid that builds up around the joints and causes leg pain.
Table stretch. The table stretch is typically best when sciatic pain has started to ease up a little. It also helps to relieve pain in the lumbar spinal segments.
The BackBlock routine. The BackBlock is a stretching tool that aids in spinal decompression exercises. Refer to the link above to ensure proper form when working with the block.
While stretching is a great way to treat sciatica, it isn't your only option. Some other ways to treat sciatic nerve pain include:
Use a warm compress on the area where you are experiencing pain.
Stay off your feet and rest in comfortable positions as much as possible.
Place a pillow between your legs to better align the pelvis and take some pressure off of the sciatic nerve.
Strengthen your core and reduce inflammation with pelvic tilts and kegel exercises.
Start swimming, an exercise that can relieve pressure on the spine.
If your sciatic nerve pain takes a turn for the worst (i.e. increasing frequency and/or severity), contact a healthcare provider immediately.
FastMed Urgent Care is open seven days a week and committed to offering safe, reliable, affordable, and compassionate care. We're here to offer you treatment and guidance during your pregnancy and can help you manage your sciatic nerve pain.
Contact us today to find your local FastMed Urgent Care location. We accept all major insurance plans,including Medicare and Medicaid so check out our Insurance page to confirm that your plan is accepted.
———-
Sources:
American Pregnancy Association: http://americanpregnancy.org/pregnancy-health/sciatic-nerve-pain-during-pregnancy/
BabyCentre: http://www.babycentre.co.uk/sciatica-in-pregnancy
The Bump: http://www.thebump.com/a/sciatica-during-pregnancy
Simplebackpain.com: http://www.simplebackpain.com/sciatica-stretching-exercises
What To Expect: http://www.whattoexpect.com/pregnancy/sciatica