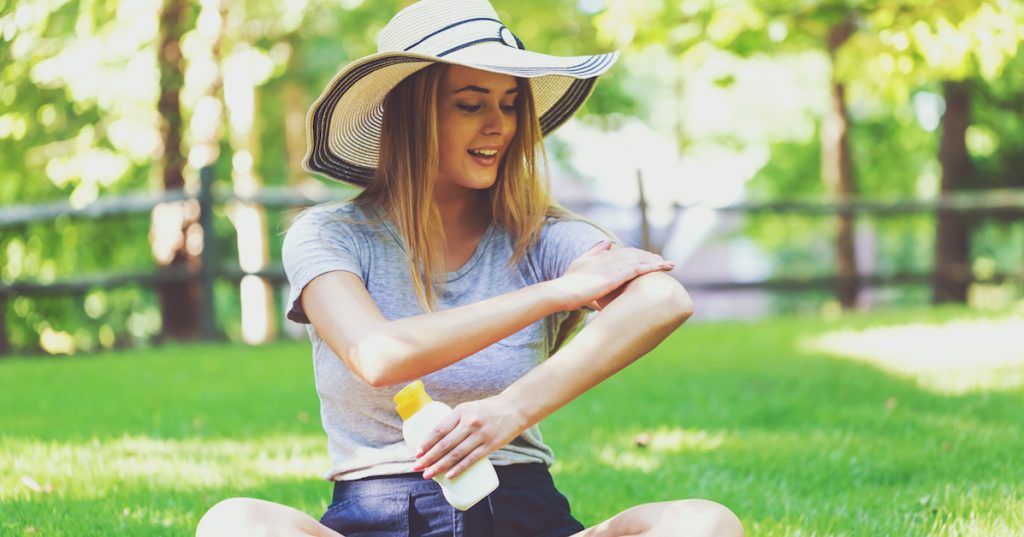 Heat rash, also known as miliaria or prickly heat, is a common type of skin rash that can occur during hot, humid weather. Prickly heat is most common in babies, but it can occur in older children and adults as well. While not typically serious or life threatening, FastMed wants you to know that it is a sign that the body is becoming overheated and that you should try to cool down as soon as possible.
What Causes Heat Rash Symptoms?
Heat rash signs and symptoms occur when the pores that allow sweat to travel to the surface of the skin so that it can evaporate and cool the body become clogged. As a result, the perspiration becomes trapped beneath the surface of the skin, which can cause inflammation and an itchy rash.
What Are the Different Types of Heat Rash?
Heat-related rashes are classified according to how deep the affected sweat glands are located. The mildest version is known as miliaria crystallina. This form of the rash typically affects the sweat glands on the very surface of the skin. It is characterized by clear, fluid-filled bumps and blisters that break easily. Miliaria rubra extends deeper into the skin and is characterized by red bumps that itch or feel prickly, which is why it is often called prickly heat. Miliaria pustulosa occurs when the fluid-filled vesicles become inflamed and fill with pus. Miliaria profunda is a less common version of the rash that extends all the way to the dermis. It is characterized by firm, skin-colored lesions that develop when the trapped perspiration leaks out of the sweat gland and into the surrounding skin.
What Are the Most Common Heat Rash Signs and Symptoms?
Heat rash signs and symptoms include a rash ranging from superficial blisters to deep, red lumps and mild to intense itching. In infants, the rash is most likely to develop around the neck, chest, and shoulders. Adults typically develop the rash along skin folds where sweat can become trapped, such as the armpits, groin, and elbow creases.
Who Is at Risk for Developing Heat Rash Symptoms?
Newborns are the most susceptible to developing miliaria since their sweat glands and temperature control systems are immature. The condition is also common among individuals who live in tropical climates or who engage in intense physical activity that causes them to sweat a lot. Miliaria can also occur in individuals who spend a lot of time in bed under lots of covers or electric blankets, especially if they are running a fever.
How Do I Prevent Heat Rash Symptoms?
Miliaria can generally be prevented by keeping the skin cool and dry and by doing the following:
Stay indoors with air conditioning during the hottest part of the day.
Schedule outdoor activities for the early morning or later in the evening when temperatures are a little cooler.
Apply powder to skin folds and creases to help keep them dry.
Wear loose, lightweight clothing that draws moisture away from the body.
Take cool showers, and allow the body to air dry so that the evaporating moisture will help keep you cool.
Be cautious about dressing infants too warmly since they cannot tell you when they are too hot. If you would be uncomfortable wearing the clothes, they probably are too hot.
Is There a Heat Rash Cure?
Most cases of miliaria resolve without any treatment once the skin is cooled. Over-the-counter calamine lotion or anhydrous lanolin and prescription topical steroids may help alleviate the itching in severe cases. You should avoid heavy creams and ointments containing mineral oils or petroleum-based products since they tend to block the pores.
When Do I Need to See a Doctor for Heat Rash Treatment?
You should visit a FastMed Urgent Care center if a conservative heat rash cure does not alleviate your symptoms or if you develop signs of an infection, including:
Fever or chills
Pain, swelling, or redness around the affected area
Pus draining from the lesions
Swollen lymph nodes near the affected area
Where Can I Find Heat Rash Treatment Near Me?
FastMed has convenient locations throughout Arizona, Texas, and North Carolina to help you with all of your urgent care needs. Our doctors are able to diagnose and treat a wide range of dermatological conditions ranging from allergic dermatitis to hives and heat-related rashes. We are open seven days a week for your convenience, and you never need an appointment. We also offer online scheduling and check-in so that you can get in and out even faster. Call today for more information or to find a FastMed location near you.
About FastMed
FastMed Urgent Care owns and operates nearly 200 centers in North Carolina, Arizona and Texas that provide a broad range of acute/episodic and preventive healthcare services 365 days a year. FastMed also provides workers' compensation and other occupational health services at all its centers, and family and sports medicine services at select locations. FastMed has successfully treated more than six million patients and is the only independent urgent care operator in North Carolina, Arizona and Texas to be awarded The Joint Commission's Gold Seal of Approval® for quality, safety and infection control in ambulatory healthcare. For more information about locations, services, hours of operation, insurance and prices, visit www.fastmed.com.