If you're experiencing smelly urine, you may assume it's a sexually transmitted disease (or STD). However, there are several other common non-STD reasons that can cause your body to have this type of reaction.
Which STD Causes Foul Smelling Urine?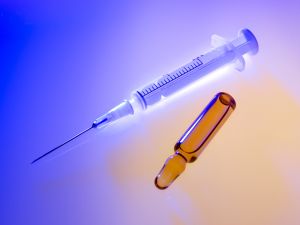 Chlamydia is a known sexually transmitted disease that can cause your urine to smell funky. It can be easily cured, but often difficult to detect. This is because its symptoms can be disregarded or misdiagnosed as a side effect of other ailments. These symptoms include:
Unusual vaginal discharge

Pain in the lower abdomen

Pain or swelling of the labia

Pain or discomfort when you urinate

Cloudy, smelly urine caused by pus
This STD can be contracted through unprotected vaginal, anal, or oral sex. If you recently had a sexual encounter and identify with any of these symptoms, visit a FastMed Urgent Care location for an STD test.
Other Reasons for Odorous Urine
If you have reason to believe that you don't have an STD, yet you are still experiencing foul smelling urine, there can still be several causes that aren't related to STDs. The Mayo Clinic provides medical conditions and diseases that this symptom may indicate:
Bladder infection

Cystitis: Bladder inflammation

Dehydration

Diabetic ketoacidosis

Gastrointestinal-bladder fistula: An abnormal connection between the intestines and bladder

Maple syrup urine disease: A rare genetic disease that causes difficulty breaking down certain amino acids and causes your urine to smell sweet

Metabolic disorder: A problem with the way your body converts the foods you eat into energy

Type 2 diabetes

Urinary tract infection (UTI)
In addition, there are some less serious culprits for causing your urine to stink. There are many foods and medications that can produce a pungent odor to your urine, such as asparagus or certain vitamins.
Don't Know the Cause? Call FastMed Urgent Care
Because of the wide range of reasons behind foul smelling urine, it's important to consult with a medical professional when you experience this symptom. Whether it's an STD, a rare genetic disease, or some asparagus you had for dinner last night, you should listen to what your body is telling you.
Most of our FastMed locations have extended hours to help diagnose your symptoms when you need it. Get the answers you're looking for in a friendly, clean, and professional environment. Find an urgent care center near you!
About FastMed
FastMed Urgent Care owns and operates nearly 200 centers in North Carolina, Arizona and Texas that provide a broad range of acute/episodic and preventive healthcare services 365 days a year. FastMed also provides workers' compensation and other occupational health services at all its centers, and family and sports medicine services at select locations. FastMed has successfully treated more than six million patients and is the only independent urgent care operator in North Carolina, Arizona and Texas to be awarded The Joint Commission's Gold Seal of Approval® for quality, safety and infection control in ambulatory healthcare. For more information about locations, services, hours of operation, insurance and prices, visit www.fastmed.com.