As a mom-to-be, the last thing you want to worry about is a sore throat and the flu during your pregnancy. But unfortunately, sickness during pregnancy isn't uncommon, as your body's immune system runs at a slower pace to allow your baby to grow.
Sore Throat, The Flu, and Your Baby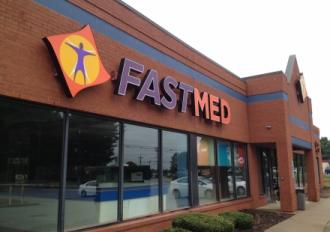 Because your immune system is weaker when you are pregnant, illnesses such as the flu can have a greater impact on your health and the health of your baby. In pregnant women, the flu can cause complications such as high fevers and pneumonia, which can put your baby at risk for premature delivery and birth defects.
During pregnancy, typical flu symptoms include fever, fatigue, sore throat, chills, achiness, a stuffy or runny nose, and even vomiting and diarrhea. For most moms-to-be, the symptoms stop here, and can be easily treated with home remedies, such as:
Drinking plenty of water and other clear, decaffeinated liquids.

Using a humidifier in your house to keep the air moist.

Gargling salt water to relieve discomfort caused by your sore throat.

Getting plenty of rest.

Sleeping with an extra pillow under your head to help relieve nasal congestion.

Clearing out your nasal passages by inhaling steam or using a nasal aspirator.

Using non-medicated saline sprays to moisten the nasal passages.

Applying hot or cold packs to congested, painful sinuses.

Regularly taking prenatal vitamins and eating plenty of foods that are rich in vitamins and nutrients.
However, others may experience more extreme symptoms, such as:
High fever that does not respond to acetaminophen

Severe vomiting

Dizziness or confusion

Pain or pressure in the chest or abdomen

Bloody mucus

Difficulty breathing or shortness of breath
If you are pregnant and notice any of these symptoms, seek emergency medical treatment immediately.
If you are pregnant (or think you might be pregnant) and think you could have a cold or the flu, it is always a good idea to contact a medical professional at your  local Fastmed location to discuss your symptoms. He or she may recommend a checkup to ensure you and your baby stay in good health.
About FastMed
FastMed Urgent Care owns and operates nearly 200 centers in North Carolina, Arizona and Texas that provide a broad range of acute/episodic and preventive healthcare services 365 days a year. FastMed also provides workers' compensation and other occupational health services at all its centers, and family and sports medicine services at select locations. FastMed has successfully treated more than six million patients and is the only independent urgent care operator in North Carolina, Arizona and Texas to be awarded The Joint Commission's Gold Seal of Approval® for quality, safety and infection control in ambulatory healthcare. For more information about locations, services, hours of operation, insurance and prices, visit www.fastmed.com.