School sports season is right around the corner, but before your child can play, he or she will need a sports physical. However, with busy school and work schedules, it can be difficult to find the time to take your child to a doctor's office for something as simple as a physical exam.
Does My Child Need a Sports Physical?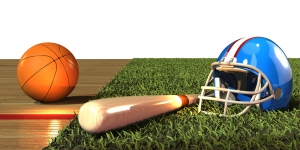 Most states require children to have a physical exam before they can participate in a sport, but even if your state does not require it, it is a good idea to have your child examined anyway. Sports physicals, or preparticipation physical examinations (PPEs), are designed to determine whether or not it is safe for your child to participate in a sport. A PPE will help you feel confident that your child is ready and able to participate in any sport they choose.
What Do Sport Physicals Near Me Consist Of?
Sports physicals typically include two parts, a medical history and physical exam.
Medical History: For this part of the exam, parents are usually asked to fill out a medical history form for their child. This form will likely include questions about medical family medical history, previous hospitalizations or surgeries, past injuries, and any medications your child is currently taking.
Physical Exam: During this part of the PPE, a medical professional will typically get measure your child's height and weight, as well check his or her blood pressure and heart rate. Your medical professional will also check your child's vision, heart, lungs, stomach, ears, strength, flexibility, and more.
Sports Physicals Near You
So, if you live in North Carolina or Arizona and are looking for a convenient place to get sports physicals near you, FastMed Urgent Care can help. Our walk-in clinics are open with extended hours on the weekdays and weekends, making it easy for you to bring your child in for a physical exam at a time that fits your busy schedule. FastMed has multiple locations in NC and AZ and you don't need an appointment to be seen. Simply type in your zipcode to find an office near you.
Finding sports physicals near you is simple – find a FastMed Urgent Care.
About FastMed
FastMed Urgent Care owns and operates nearly 200 centers in North Carolina, Arizona and Texas that provide a broad range of acute/episodic and preventive healthcare services 365 days a year. FastMed also provides workers' compensation and other occupational health services at all its centers, and family and sports medicine services at select locations. FastMed has successfully treated more than six million patients and is the only independent urgent care operator in North Carolina, Arizona and Texas to be awarded The Joint Commission's Gold Seal of Approval® for quality, safety and infection control in ambulatory healthcare. For more information about locations, services, hours of operation, insurance and prices, visit www.fastmed.com.