Organized sports are a great way for toddlers and teens to stay active. Organized sports are also a positive way for children to interact with their peers. However, even with the many benefits, sports can be dangerous, potentially risking the well-being of children and teens with certain medical conditions. Because of these concerns, many local sports organizations require players to get sports physicals in Winston-Salem, NC.
Physicals are often required six to eight weeks before a sports season begins for eligibility to play. If you or your children need sports physicals in Winston-Salem, NC, you can visit FastMed Urgent Care, which offers sports physicals for adults and children 7 days a week.
With FastMed Urgent Care in Winston-Salem, NC, Your Sports Physicals Will Always Be a Home Run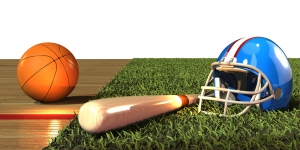 What is a sports physical?
A sports physical is a check-up that evaluates whether or not an individual is healthy enough and his or her body is fit enough to play a sport without a high risk for illness or injury.
Who are considered high-risk?
People with asthma or chest pain during regular exercise
People with high blood pressure
People with diabetes or heart problems
People with eating disorders or liver and kidney problems
People who have had serious injuries in the past
What does a sports physical assess?
Height and weight
Medical history
Pulse rate and blood pressure
Reflex, coordination, and strength
Vision and hearing
Cholesterol
Heart and lung function
Ears, nose, and throat
When will I know the results of my sports physical?
In most cases, your doctor will share your results with you after the physical is complete. In most cases, there are four clearances following a sports physical:
Clearance without restriction
Clearance with recommendations for further evaluation or treatment
Not cleared until completion of further testing
Complete restriction
According to research, doctors disqualify less than 1% of children as a result of a sports physical.
FastMed believes that healthcare should be available and affordable. Come to FastMed Urgent Care in Winston-Salem, NC, any day of the week for a sports physical. Located on University Parkway, Old Country Club Road, and South Stratford Road, our three Winston-Salem facilities are equipped with high-tech equipment and knowledgeable professionals to help evaluate each patient's situation and needs. Call us or stop by today!