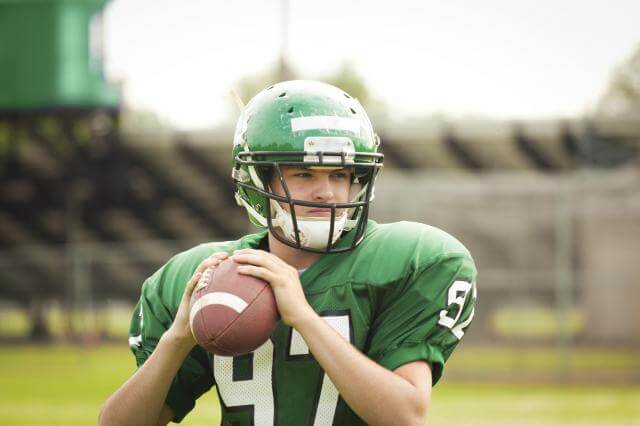 The beginning of Fall signals the start of football season. Though football can be considered one of America's favorite pastimes, there have been rising concerns regarding the number of concussions that have been reported. There are about 3.8 million reported sports and recreation related concussions every year. According to the Center for Disease Control (CDC), a concussion is a brain injury that is caused by a bump, blow or other kind of impact to the head. Concussions can cause long-term brain damage and are to be taken seriously.
On, July 21, Dr. Anna Harrelson, Regional Medical Director at FastMed Urgent Care, gave a lecture on concussions to football coaches at the Greater Charlotte Youth Football Alliance. She discussed prevention methods, symptoms and treatment for concussions. Some of the symptoms of concussion include (but are not limited to):
Confusion
Amnesia/Forgetfulness
Trouble concentrating
Delayed verbal and motor responses
Headaches or "pressure" in head
Loss of consciousness
Coaches and parents can help prevent concussions by teaching athletes the correct rules of the sport and encouraging good sportsmanship. Also, protective gear should be worn properly and fit correctly. If a concussion were to occur, the athlete would immediately be removed from the area of play. Even if the coach is unsure if the athlete has a concussion, it's best to not risk playing the athlete. If a concussion is suspected, you should contact a health care provider immediately. Treatment for concussions requires lots of brain rest. There should be no watching TV, cell phone use, video game use or exercise. The length of recovery time is determined case by case depending on the severity of the concussion. After a concussion, no athlete should be allowed to participate in recreational activities without consent from a physician.
All concussions are serious, whether minor or major. Concussions are not just limited to football; they can occur in any organized sport. In addition to football, bicycling, basketball, soccer and playground activities are associated with having the highest rates of concussion victims. Proactively and properly recognizing and managing a concussion can prevent serious brain damage or even death. If you have or suspect you have a concussion or any type of sports head injury you can visit a FastMed Urgent Care (open seven days a week) to be assessed by a physician.