Spotting After Period: Causes and Treatment
When bleeding occurs in between your periods, it is called abnormal bleeding or spotting. Abnormal spotting after your period can be caused by a variety of conditions, from a hormonal imbalance to a sexually transmitted infection.
A typical menstrual cycle is 28 days long with a four-day period of bleeding. However, menstrual cycles are different from woman to woman and can be anywhere from 21 to 35 days long with a period that lasts between 2 and 7 days. Anything outside of this, such as bleeding or spotting after your period should be over, is considered abnormal.
Abnormal vaginal bleeding can be caused by many different conditions, but does not always indicate a serious condition.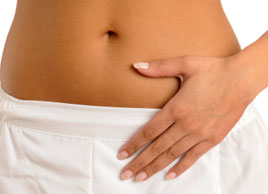 Reasons for spotting after your period:
Hormonal imbalance
Intrauterine device
Infection
Pregnancy complications
Uterine fibroids or polyps
Cancer
Stress
Inflammation of the cervix
Don't Wait to Get Treatment!
There is no home treatment for abnormal vaginal bleeding, and professional medical treatment will depend on the underlying cause. Because bleeding after your period could be a sign of an underlying medical condition, it is always best to get it checked out by a medical professional. If you are experiencing other symptoms along with the spotting, such as pain, dizziness, or fever, you may need immediate medical care.
Visit your local FastMed Urgent Care if you are spotting and:
You are pregnant
There is any unexplained bleeding between periods
There is any bleeding after menopause
There is heavy bleeding with periods
Abnormal bleeding is accompanied by other symptoms, such as pain, fatigue, dizziness
FastMed offers prompt medical treatment for non-life-threatening medical conditions 365 days a year. Each of our locations has extended hours, and our staff members are dedicated to providing you with quality personal medical care. If you are experiencing abnormal spotting after your period, don't hesitate to walk in to a FastMed location near you.