Bleeding or spotting during pregnancy can be a scary experience for expecting moms, but it isn't always cause for concern. Spotting during pregnancy is common, especially during the first trimester. If you notice a few drops of blood in your underwear, this is considered spotting. Spotting can range in color from light pink to red to brown.
Heavier bleeding—enough blood that you need a liner or pad—can be a sign of a more serious condition and should immediately be checked out by a medical professional. This type of bleeding can range in color from red to brown.
Spotting or Bleeding Causes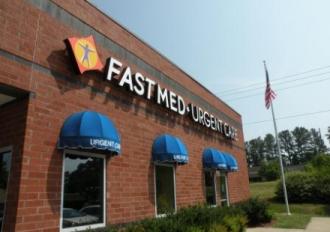 Miscarriage is most common during the first 12 weeks of pregnancy, which makes bleeding during the first trimester even more alarming. Bleeding or spotting in the first trimester of pregnancy can also be caused by:
Implantation bleeding
Cervical Polyps
Cervical changes
Sex or Pap test
Ectopic pregnancy
Molar pregnancy
Infections
Abnormal bleeding or spotting during late pregnancy is usually more serious because it can be a sign of a problem with the mother or baby. Some possible causes of bleeding in the 2nd and 3rd trimesters of pregnancy include:
Placenta previa
Placental abruption
Uterine rupture
Premature labor
What to Do:
If you are bleeding or spotting and pregnant, don't panic. Many women who experience spotting go on to have a healthy and normal pregnancy, and about 50% of women with heavier bleeding go on to have a healthy pregnancy and baby. However, vaginal bleeding at any point during your pregnancy can be a sign of a problem, so it is important that you see a medical professional to rule out any serious causes.
If you are concerned about vaginal spotting or bleeding during your pregnancy, the first step is to call your obstetrician and tell them about your symptoms. If you are unable to reach your obstetrician, or need immediate medical attention, you can stop by your local FastMed Urgent Care for prompt treatment. FastMed is open 365 days a year with extended hours, and our caring staff is trained in adult and pediatric urgent care.
About FastMed
FastMed Urgent Care owns and operates nearly 200 centers in North Carolina, Arizona and Texas that provide a broad range of acute/episodic and preventive healthcare services 365 days a year. FastMed also provides workers' compensation and other occupational health services at all its centers, and family and sports medicine services at select locations. FastMed has successfully treated more than six million patients and is the only independent urgent care operator in North Carolina, Arizona and Texas to be awarded The Joint Commission's Gold Seal of Approval® for quality, safety and infection control in ambulatory healthcare. For more information about locations, services, hours of operation, insurance and prices, visit www.fastmed.com.