What is the difference between spotting and menstruation? The main difference is the amount of blood that the vagina discharges. Spotting usually consists of light bleeding and, typically, occurs at a time when a woman's period is not expected. Menstruation, however, is marked by a steady flow of blood that lasts anywhere from 3 to 7 days. So, what causes spotting? FastMed Urgent Care has the answer!
Located throughout Arizona and North Carolina, FastMed is a network of walk-in clinics dedicated to serving our communities and patients with high-quality personal care, affordable and convenient urgent care, family practice, and other specialty medicine services.
Spotting Can Be Scary. Period.
About 10% of menstruating women regularly spot at the time of ovulation due to a temporary drop in estrogen at the time the ovary releases an egg.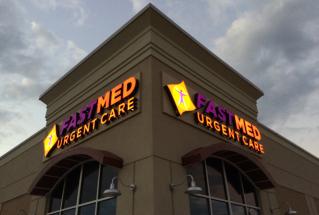 Other causes of spotting
Pregnancy. About 6 to 12 days after conception, the embryo implants into the uterine wall and often causes spotting (also known as implantation bleeding). While spotting is common during the first few months of pregnancy, if you notice more than just a few spots of blood in your underwear, you should immediately speak with a medical professional.
Birth control pills. If you have just started taking birth control pills, recently switched birth control pills, or have missed your usual time of taking the pill, light spotting may occur between your periods for 2 to 3 months.
STDs (sexually transmitted diseases). Certain STDs like gonorrhea or trichomoniasis can cause spotting, especially after intercourse.
Uterine Fibroids. These growths develop in the uterus and affect 3 out of every 4 women. Luckily, uterine fibroids, though uncomfortable, rarely turn into cancer.
There was a time when you had only two choices for medical care: planning a doctor's appointment or waiting in a crowded emergency room. FastMed is a leader in offering medical care that is prompt, personal, and available when you need it. We decided this is what medical clinic care should be: the way you want it to be.Open every day of the year, FastMed accepts most insurance plans and offers discount programs for qualifying self-pay patients. Call or stop by today!