If you are sexually active, finding an STD testing clinic near you and receiving STDs screenings as recommended is an essential part to maintaining good health. STDs do not always cause noticeable symptoms, meaning you could have one without knowing it. Keep reading to learn the basics of an STD test, and where to find an STD testing clinic near you.
FastMed Urgent Care provides private, affordable screenings. View our list of locations to find a FastMed STD testing clinic location near you.
The Basics of STD Testing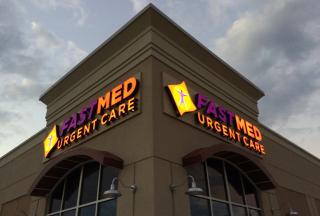 The type of STD testing you need and how often you should get tested depends on factors that make you susceptible to certain types of diseases. There are tests and screenings available for chlamydia, gonorrhea, HIV, syphilis, hepatitis, and HPV. However, there is not a good screening test available for one of the most common STDs, genital herpes.
Generally, STD tests include one or more of the following types of tests:
Urine test

Blood tests

Physical exam or pelvic exam

Tissue sample
Did You Know?
A visit to your general doctor or gynecologist does not automatically include a STD test. If you are concerned that you may have an STD, the only way to receive a test is to ask for one.
However, visiting your doctor's office isn't always the most convenient option. Finding the time for an appointment with your general doctor or gynecologist can be difficult, especially if their offices are only open during normal business hours.
That is where FastMed can help! We are a walk-in medical clinic that provides STD testing, as well as many other medical services, 365 days a year. With FastMed, you won't have to worry about missing work for an appointment. We are open with extended hours during the weekdays, making it easy for you to come in at a time that fits your schedule.
About FastMed
FastMed Urgent Care owns and operates nearly 200 centers in North Carolina, Arizona and Texas that provide a broad range of acute/episodic and preventive healthcare services 365 days a year. FastMed also provides workers' compensation and other occupational health services at all its centers, and family and sports medicine services at select locations. FastMed has successfully treated more than six million patients and is the only independent urgent care operator in North Carolina, Arizona and Texas to be awarded The Joint Commission's Gold Seal of Approval® for quality, safety and infection control in ambulatory healthcare. For more information about locations, services, hours of operation, insurance and prices, visit www.fastmed.com.