Gastroenteritis, commonly known as the stomach flu, is the inflammation of the stomach lining, small intestine, and large intestine. The severity of symptoms depends on the underlying cause. Pains in your upper stomach, such as burning or cramping, and diarrhea are classic signs of gastroenteritis. If you have symptoms that cause concern, contact FastMed Urgent Care today.
Gastroenteritis: Stomach Burning and Cramping
It's never smart to self-diagnose, but it is important to educate yourself. Here are a few causes, symptoms, and treatments for gastroenteritis that may help you understand what to avoid and how to handle future cases.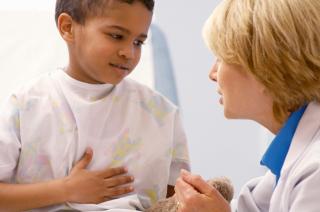 Causes
These are the typical causes of gastroenteritis:
Contact with infected individuals
Contaminated food or water
Certain medications/medication side effect
Contact with infected animals
Symptoms
Here are a few potential symptoms of gastroenteritis:
Upper stomach burning pain or ache
Fluxating abdominal cramps
Diarrhea (usually very watery)
Nausea/Vomiting
Headache
Chills
Fever
Management Tips
Successfully manage the gastroenteritis by following these tips:
Drink as much fluid that can be tolerated, taking small sips
Get plenty of rest
Gradually reintroduce foods into the diet
Acetaphetamine may provide pain relief  
In most cases, gastroenteritis passes without the need for medical attention or medication. There may be circumstances that require the guidance of a medical professional. If your upper stomach burning, high fever, and diarrhea persist for more than a few days, you may need to visit FastMed Urgent Care for an evaluation.
At FastMed, we strive to remain a convenient solution for even the busiest of schedules. Our goal is to have you in and out within an hour of your initial arrival time. No appointment is necessary, and we offer an online check-in service that may decrease your overall waiting time. Search our impressive list of locations to find the FastMed nearest to you.