The only thing worse than stomach pain is stomach pain accompanied by nausea. If you are experiencing stomach pain and nausea and are in Phoenix, AZ, get to one of FastMed's nine Phoenix locations today.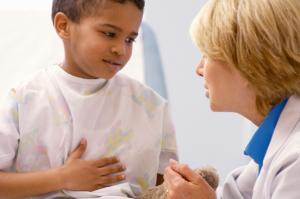 Stomach pain with nausea can mean a number of different things but is most often an indicator of a digestive issue that can worsen over time if not treated. The combination of stomach pain and nausea could be as minor as a case of food poisoning or even stress, but it could also mean something much more serious such as an ulcer, appendicitis, or pancreatitis. The only way to be sure is to consult with a medical professional.
Those suffering from stomach pain and nausea in Phoenix, AZ, have nine options of FastMed locations, including our two new, modern facilities located on West Indian Road and East Thunderbird Road. At FastMed, we do not require appointments and, in most cases, our patients are treated by one of our medical professionals within an hour of arriving. Each of our new facilities are open seven days a week, including holidays, and are open until 8 pm every day but Sunday.
What to Do for Stomach Pain and Nausea
Anyone suffering from stomach pain and nausea should visit FastMed but there are a number of things you can do at home to relieve stomach pain and nausea, as well as some things you can find in your spice rack that can help.
Ginger–Chew on a ginger root or consume it in pill or powdered form
Cinnamon–Sprinkle some cinnamon on toast
Mint–Consume in tea or eat mint leaves
Aniseed–Brew into a tea or sprinkle on some vegetables
If you're suffering from stomach pain and nausea, FastMed is here to help in Phoenix, AZ.