Being a strep carrier means that you have the strep bacteria living in your system, but you do not become ill due to it. Carriers are typically harmless, but they can be the source of potential complications for repeated illness. Additionally, external variables may cause the bacteria to become active in your system, which degrades your health. If you're interested in learning more about what it means to be a strep carrier, stop by your local FastMed to speak with one of our experienced medical professionals.
Am I a Strep Carrier?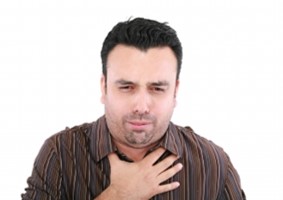 How can I know if I am a strep carrier?
A strep carrier will test positive to a throat culture or rapid strep test, even when the individual is not experiencing any symptoms.
If a strep carrier usually does not become ill from the bacteria in their system, what factors can change the bacteria to become an illness?
Strep carriers may become ill due to the following circumstances:
Too much stress
Weakened or over-worked immune system
Contact with an infected individual
What to do if you or someone in your family is a strep carrier?
Typically, nothing needs to be done unless illness is frequently occurs within the carrier's household. The following treatment options are available, if necessary:
When should I visit a medical professional?
If you're experiencing any of the following symptoms of strep throat, you should visit your local FastMed Urgent Care:
Red, sore throat with possible white patches
Fever
Chills
Pain when swallowing
Tender neck glands
FastMed Urgent Care is committed to providing the highest quality of care for all of your basic health needs, including the treatment of strep throat. Our state-of-the-art facilities are designed to promote a comfortable environment for each patient that walks through our doors. We are open 365 days a week and remain open later than most doctor's offices. To find the FastMed nearest to you, check out our list of locations.