Strep Throat Relief and Treatments
Strep throat is a bacterial infection affecting the throat that can cause difficulty swallowing and painful coughing. If you find yourself with a case of strep throat, you have to do two things: treat the bacterial infection that is causing the strep throat and treat the symptoms that are accompanying the infection. In this article, we'll guide you on what to do if you think you think you have strep throat and provide you with methods for relieving any associated pain and discomfort.
Diagnosing and Treating Strep Throat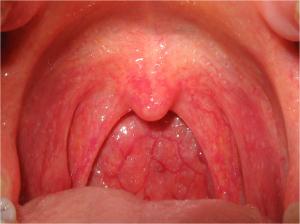 Determining whether you have strep throat vs a sore throat can be tricky, but strep throat does have some distinctive signals. Difficulty swallowing, fever, red and swollen tonsils, or a headache are all symptoms of strep throat. If you are showing symptoms that last longer than 48 hours, a rash, a fever higher than 101 F, difficulty breathing or swallowing, professional medical help is necessary. Strep throat is most commonly contracted between the ages of five and fifteen, however it does affect many adults.
Pain Relief
To reduce the pain and discomfort caused by strep throat, over-the-counter medications such as acetaminophen or ibuprofen to reduce the fever and help with strep throat pain relief. You can also help ease some of the symptoms with:
Throat lozenges

Ice pops, ice cream, and smoothies

Gargling with ½ teaspoon of salt in 8 oz. of warm water

Warm tea
At FastMed, we can perform a Rapid Strep Test and have your results in as few as 10 minutes, enabling us to provide you with the proper course of treatment almost immediately. Don't wait to get the strep throat relief you need. FastMed's offices are located throughout Arizona and North Carolina – just type in your zip code to find an office near you. Strep throat pain relief is just moments away at your neighborhood FastMed Urgent Care.