Swimmer's Ear: Causes, Symptoms, and Treatment
Swimmer's ear, or otitis externa, is an infection in the outer ear that occurs when water gets trapped in your ear canal, causing bacteria or fungi to grow.  Like the name implies, swimmer's ear commonly occurs after swimming, but it can also be caused by:
Baths and showers
Moist environments
Bacteria in contaminated water (such as pools or other recreational water venues)
Excessive cleaning of the ear canal
Contact with chemicals such as hairspray or hair dye
Symptoms of Swimmer's Ear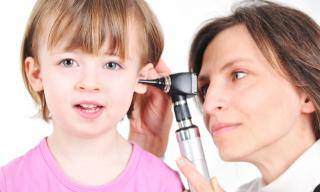 Swimmer's ear can affect anyone, but it is more common in children and teenagers. Common symptoms of swimmer's ear include:

Itching inside the ear
Redness and swelling of the ear
Pain that worsens when the infected ear is tugged on
Drainage
Fever
Decreased hearing
If left untreated, symptoms of swimmer's ear can become worse, even resulting in complications such as hearing loss, recurring ear infections, and bone and cartilage damage.
Treatment and Prevention
Treatment for swimmer's ear is aimed at stopping the infection and allowing the ear canal to heal. A medical professional will typically start by cleaning your ear canal so that eardrops can easily travel into the infected area. Your medical professional will then likely prescribe eardrops that may contain a combination of an acidic solution, anabolic steroids, and antifungal medication.
Swimmer's ear can be extremely painful, in which case you can take over-the-counter pain medication such as ibuprofen, acetaminophen, or naproxen.
You may be able to prevent swimmer's ear by keeping your ear canal dry after you swim or shower. You can do this by:

Gently shaking your head or drying your ears with a tissue or towel
Drying your ears with hair dryer on its lowest setting
Putting a few drops of rubbing alcohol in your ears
Avoiding swimming in dirty water
If you or your child are experiencing the symptoms of swimmer's ear, come to FastMed Urgent Care for treatment. Our caring medical professionals will be able to look inside of the ear to determine whether or not it is infected. If the ear is infected, we can provide you with treatment that will have you feeling better in no time!