Have you ever had swollen lips? Did you ever figure out the cause? Swollen lips can be difficult to diagnose because there are so many different causes. Infections, allergies, inflammation, injuries, and underlying medical conditions can all cause swollen lips. Figuring out which one is causing yours is the first step to feeling better.
That's where I come in.
Hi! My name is Dr. Kyle, and I work at FastMed Urgent Care. When I'm not busy being a doctor, I enjoy dancing, taco night, taking long walks with my dog, and playing scrabble. What sorts of things do you enjoy?
Go ahead, tell me about yourself. I'll wait.
Interesting! Now that we know each other a little better, let's talk about those swollen lips of yours. Don't be embarrassed. Swollen lips are actually incredibly common and are usually simple to treat.
What Is Causing Your Swollen Lips?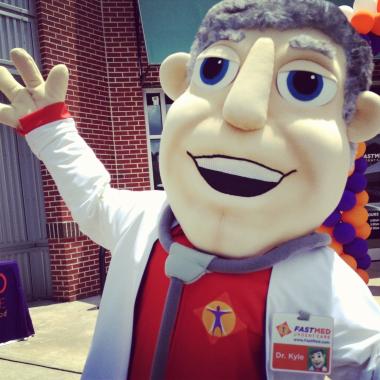 Lip swelling can be caused by a variety of mild to serious conditions, including:
Hives: An outbreak of swollen welts on the skin that can occur anywhere on the body, including on the face, lips, tongue, and throat.
Angioedema: A condition similar to hives that causes swelling under the skin, especially around the eyes and lips.
Anaphylaxis: A potentially life-threatening allergic reaction that causes swelling of the mouth and throat and difficulty breathing; it may even cause a sudden drop in blood pressure. If you think you are suffering from anaphylaxis, go to the emergency room immediately.
Cold sores: Part of the herpes simplex virus, cold sores can cause swollen lips accompanied by fluid-filled blisters.
Treatment:
The proper treatment for swollen lips varies based on the condition that is causing them. For example, the way you would treat a cold sore is completely different than the way you would treat angioedema. To get the treatment you need, it is advised that you seek advice from a medical professional, like me!
When you need quality health care fast, FastMed Urgent Care is there for you 7 days a week! We offer walk-in services and scheduled appointments, accept most insurance plans, and offer discount programs to qualifying self-pay patients. Find a FastMed near you today!